Kindle Outselling iBooks 60 to 1?
0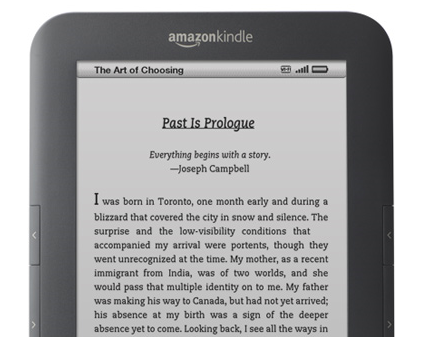 Trying to get any information out of Amazon or Apple on the number of e-books they are selling can be difficult at times. There is always a lot of guesswork involved (one would not want to go with Steve Job's or Jeff Bezos' guesstimates). But could it be that iBooks is not as successful as some have portrayed it to be? According to J. A. Konrath, that could very well be the case:
Publishers might be looking at enriched or enhanced ebooks as their new big-ticket items to replace hardcovers. But the major ebook retailer, Amazon, isn't set up for video. Kindle isn't even able to do color yet. That leaves Apple, and according to my numbers Apple is a very small part of the ebook market. I sell 200 ebooks a day on Kindle. On iPad, I sell 100 a month
A part of Amazon's success can be attributed to the company's dedication to bring Kindle to as many platforms as possible. Why would you want to buy something from iBooks when you can just purchase it from Amazon and have it served on your iPad, iPhone, Android tablet, and everything in between. Apple has some ways to go before becoming a true competitor to Amazon in the e-book market. Apple iPad was a good start (even though most iPad owners use it to play with games and apps than read books). But it's not merely enough.
To be fair to Apple, we need a bigger sample of authors to pin down an estimate for Apple's marketshare in the e-book industry. It would also be nice if people differentiated between books sold on an iPad and books sold through iBooks (these are two different numbers). Considering that iBooks is exclusive to Apple products and Kindle is everywhere, that would only be fair. Regardless, one thing is for certain: Apple won't go down without a fight.
Disclaimer:
Our articles may contain affiliate links. Please read our disclaimer on how we fund this site. As an Amazon Associate, we earn from qualifying purchases.