30 Awesome Kindle Fire Accessories
0
The Kindle Fire has quickly become one of the most popular tablets around. It is a very capable tablet and goes for a much lower price than the iPad. If you have picked up a Kindle Fire lately, you are going to need a case, screen protector, charger, and stand for it. These 30 Kindle Fire accessories have those covered:
Kindle Fire Cases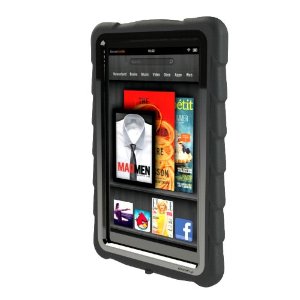 Gumdrop Cases Drop Tech Series Case:  a shock-absorbing case for the Kindle Fire. It has rubber bumpers on the corners to keep your gadget safe.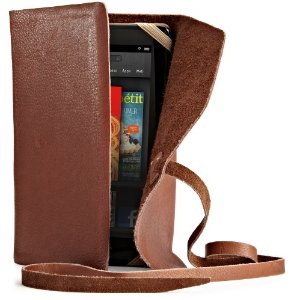 Verso Marrakesh Case Cover: this stylish case not only keeps your Kindle secure, it also protects your documents too. One good looking premium case for your tablet.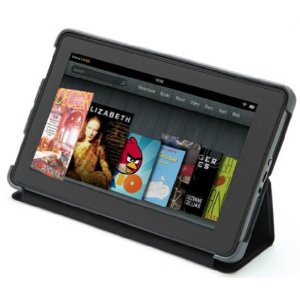 Kindle Fire Lightweight MicroShell Folio Cover: provides protection against scratches and impact for your Kindle Fire. It also doubles as a viewing stand.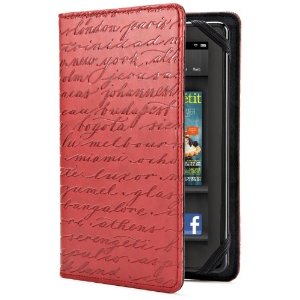 Verso Artist Series Case Cover for Kindle Fire: a super stylish cover for your tablet. It is lightweight and keeps your device safe inside. The artwork is by artist Sharyn Sowell.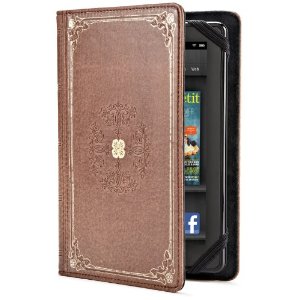 Verso Prologue Cover Case: another elegant protective case for the Kindle Fire. Its interior lining protects your Kindle Fire's screen.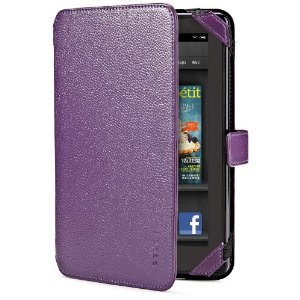 Belkin Verve Tab Folio: protects your device from scratches and is lightweight too. It comes with magnetic tab closure and an inner pocket for your notes.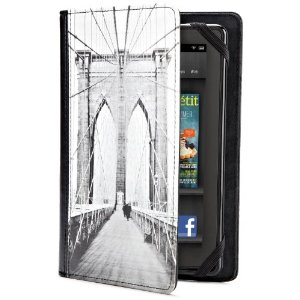 New York Times Case Cover: this case is designed for those of you who want to give your device a more unique look. It has a full pocket for your receipts and documents too.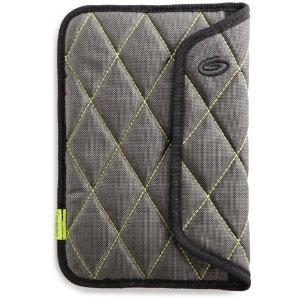 Timbuk2 Kindle Fire PLUSH Sleeve Case: standard cases are not for everyone. This sleeve case is very useful for trips. It has high density memory foam to absorb impacts. It makes carrying the Kindle Fire around easier.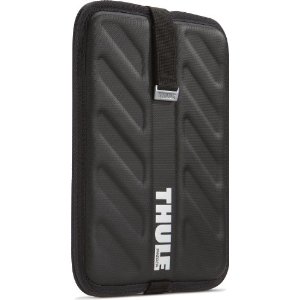 Thule TKFS-101 Kindle Fire Semi-Rigid Sleeve Case: this comes handy if you want to put your Kindle inside your backpack or bag.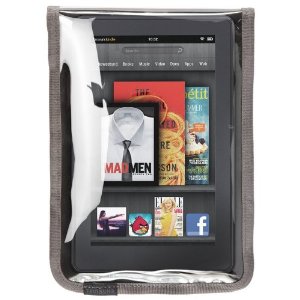 Timbuk2 Water Resistant Element Jacket: want to keep your Kindle safe against water accidents? This jacket has you covered.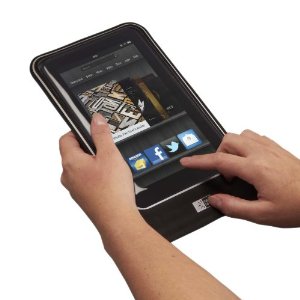 Case Logic FWS-101 Kindle Fire Water Resistant Sleeve Case: prevents water from reaching your Kindle device. It has a clear plastic window and won't take a whole lot away from your reading experience.
Kindle Holders, Mounts, and Docks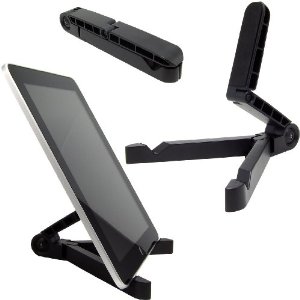 Arkon Portable Fold-Up Stand: a compact and portable stand for your tablets. It fits in your pocket.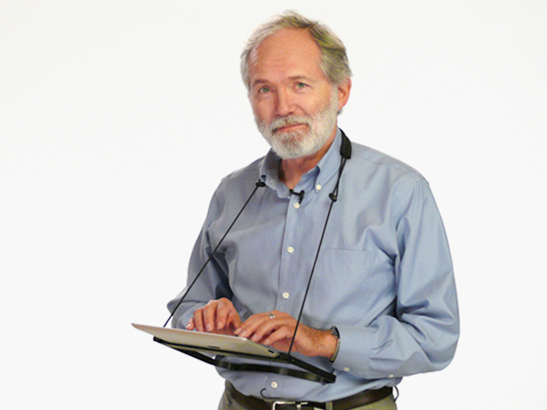 GoPad for Kindle Fire: lets you wear your Kindle Fire around your neck and use it as a digital notepad. It makes carrying your tablet easier too.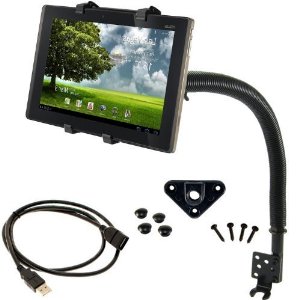 Car Floor Mount for Kindle Fire: has a 15-Inch flexible gooseneck steel mounting pedestal that attaches to your car's seat bolt.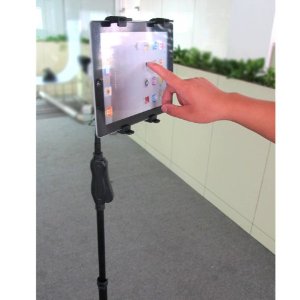 GSI Quality Metal Floor Stand Mount: a solid floor stand for tablets. Ideal for use in your living or bed room. Makes using your tablet in a hands free fashion possible.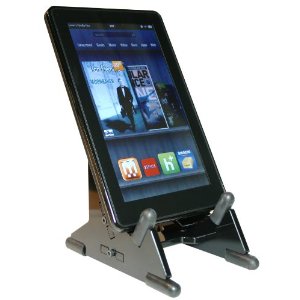 Sturdy Desk Stand for Kindle Fire: holds Kindle in portrait and landscape positions at 60 degree angle. Has a built-in cord holder too.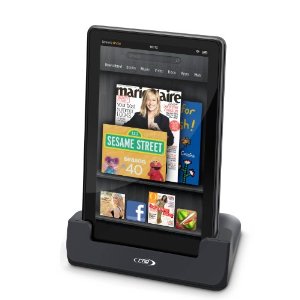 RND Power Solutions Deluxe Data Sync Cradle / Desktop Dock Station: holds your device and lets you charge it too.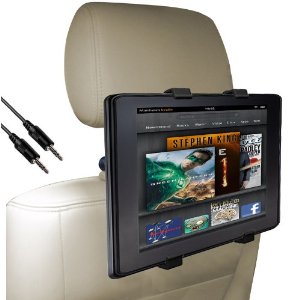 DBTech Car Headrest Mount Holder: want to use your Kindle Fire to entertain your passengers? This headrest mount keeps your tablet secure in your car.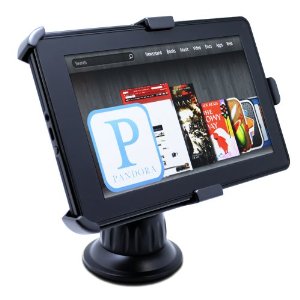 Satechi CR-3605 Car Holder Mount: works for Samsung Galaxy and Kindle Fire devices. It has a heavy duty screw type mount that offers 360 degree adjustment.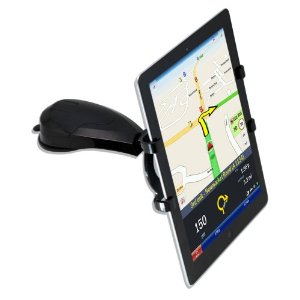 Satechi ST-TP01 Car Holder Mount: works with tablets from 5 to 10 inch in size. This goes on your dashboard. It is pretty flexible too.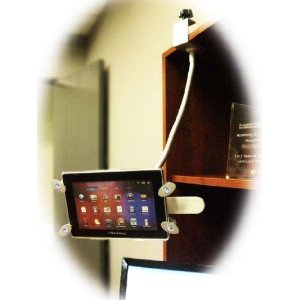 EMPIRE Adjustable Flexible Arm Extension Mount: a heavy duty arm mount for tablets and e-readers. The adjustable clamp fits most surfaces. You can use this in your cubicle or at your desk.
Styluses for Kindle Fire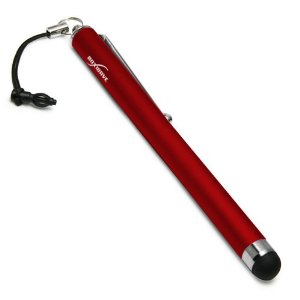 BoxWave Capacitive Kindle Fire Stylus: BoxWave styluses are some of the best we have tested. They are easy to hold and do not damage your tablet's screen.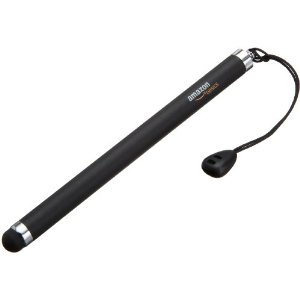 AmazonBasics Stylus for Touchscreen Devices: it may be cheap but the quality is pretty decent. It is compatible with the iPad 2, Kindle Fire, XOOM, and other tablets.
Universal Capacitive Stylus Pen: it is compatible with most tablets and smartphones. You can carry it around just like a pen.
Kindle Chargers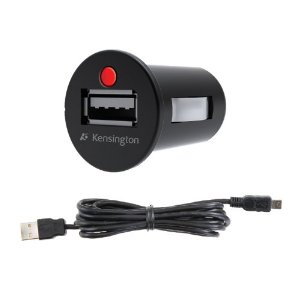 Kindle Fire PowerBolt Micro USB Car Charger: lets you charge your tablet in your car. It offers 2.1 amps, which you will need to recharge your tablet.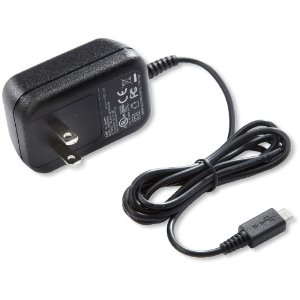 Kindle Fire Charger / AC Adapter: if you have lost your original Kindle wall charger, you are going to need one of these.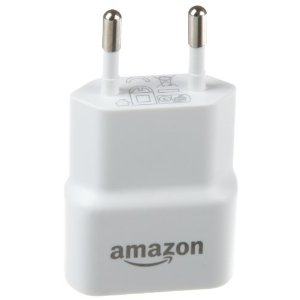 Amazon Kindle EU Power Adapter: planning to take your Kindle Fire to Europe? You are going to need this adapter.
Screen protectors for Kindle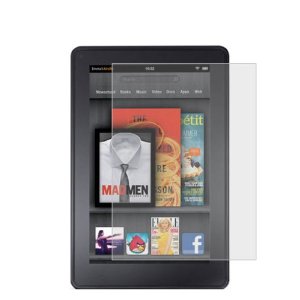 amFilm Premium Screen Protector: easily attaches to your tablet and keeps its screen clean. It also protects your device from daily scratches, dust, scrapes.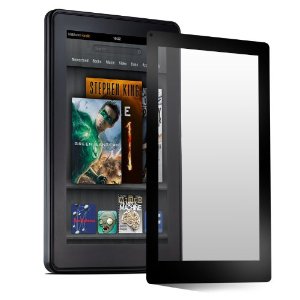 GreatShield EZseal Plus: it has an anti-stain layer that reduces fingerprints. It is reusable and washable.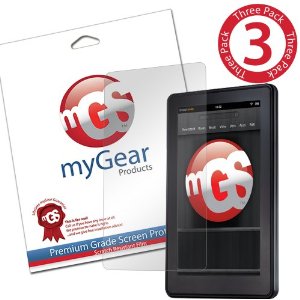 myGear Products LifeGuard Screen Protectors: you get 3 screen protectors, squeegee, and cleaning cloth. It is scratch and scuff resistant.
Did we miss anything? Please add your favorite Kindle Fire accessories below.
Don't have a Kindle Fire? Here are a few accessories for Kindle DX, Kindle Touch, and iPad worth checking out:
Disclaimer:
Our articles may contain affiliate links. Please read our disclaimer on how we fund this site. As an Amazon Associate, we earn from qualifying purchases.