50 Best Kindle DX Accessories
3
by P. Rad
— 25 May, 2010
Kindle DX may be a lot similar to Kindle 2.0, but one things you can't do with it is use all your Kindle 2.0 accessories for your DX as well. Some of your cables may work but definitely not your cases. The device is one hot item for the holiday season and makes a great gift.
With that in mind, here are the top Kindle DX accessories that are currently available on Amazon:
Kindle DX Covers:
Cole Haan Hand-Stained Patent Crocodile Print Kindle DX Cover: Cole Haan cases are among the best premium Kindle accessories around. For a while, they only were made for Kindle 2.0, but now Kindle DX has got its own selection of Cole Haan covers.
Piel Frama Amazon Kindle DX: a true premium case for Kindle DX. It's made of handcrafted Spanish leather, and it does protect your Kindle DX against scratches and minor accidents.
OCTO Vintage Leather Kindle DX Book Cover with Hinge: one stylish Kindle DX case. It looks very stylish and gives you access to all the features your Kindle has to offer. It's durable as well.
OCTO Leather Seamless Sleeve: it's made of Italian Embossed Leather with soft microfiber interior. It also comes with seamless technology so stitching is not visible.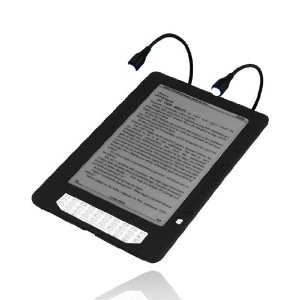 Incipio Xenon Kindle DX Case with Reading Light: a fairly affordable case that protects your device and has integrated LED lights to help you read in darker areas more effectively.

Cole Haan Hand-Stained Pebble Grain Leather Cover: yet another premium stylish Kindle DX case from Cole Haan. Not as good looking as the first item on this list, but it's still pretty good.
Tuff-Luv Leather Flip Case for DX: same as the above except it's a flip case. You can also use it as a vertical stand.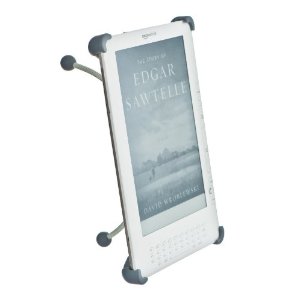 M-Edge FlexStand for Amazon Kindle DX: if you intend to read your Kindle on your desk vertically, Flextand is the best Kindle DX stand to own.
JAVOedge Pink Croc Book Style Case: another stylish book style case for your Kindle. It gives you access to all the ports. It's very slim too. Not as good as the Cole Haan one but way more affordable.
M-Edge Touring Kindle DX Sleeve: a very compact double zipper case for Kindle DX that keeps your Kindle DX safe against scratches and doesn't add too much bulk.
JAVOedge Hardwood Sleeve Case: it's made out of animal friendly material and protects your Kindle DX against knocks, scratches, and the elements.
M-Edge GO! Jacket for Kindle DX: a compact, lightweight case for Kindle that keeps your gadget safe. Easy to read on your Kindle without taking it out all the time. Comes in 8 colors.
TrendyDigital Kindle DX Leather Cover: a very stylish and flexible case for Kindle. Very slim and makes your Kindle scratch proof.
Tuff-Luv Leather case cover: one elegant case handmade in genuine leather. It's super sleek and great for business meetings.
Octo Faux Leather Sleeve for Kindle DX: a very compact protective sleeve for Kindle DX that protects your gadget against elements and scratches.
Kindle DX leather case by Noreve: it has a rich look and feel to it. It's designed for business professionals and those who are looking for a stylish Kindle DX case.
Kindle DX Nero Leather Elite Case: it's durable and protects your device against scratches and bumps. It's very light-weight as well.
Leather Book Cover Sleeve Case for DX: one of the most stylish cases around for Kindle DX. It doesn't cost that much either.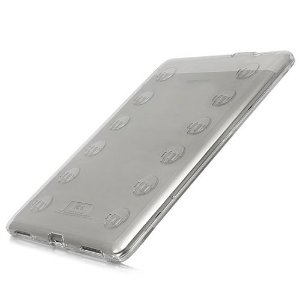 Amazon Kindle DX Active Case: comes with a low profile design and keeps your Kindle DX safe against daily damages and accidents.
Patagonia Reader Case for Kindle DX: a rugged case for Kindle DX which is great for those who are worried about damaging their gadget on the go.
Protec Sport Sleeve Case Cover: semi-rugged case cover for Kindle DX that protects your device against bumps.

OCTO Faux Leather Slip Cover for Amazon Kindle DX: a thin yet effective Kindle case that protects your gadget against the elements while not adding too much bulk.
Senyx Synthetic Leather Opening Case: an affordable Kindle DX case that comes with compartments to help you carry your business cards and notes with you as well.
OCTO Splash Proof Kindle DX Case: a water resistant case for your Kindle that keeps your gadget safe against liquid accidents.
Executive Jacket for Kindle DX: M-Edge has some of the best Kindle case on the market. These cases are portable and get the job done. Multiple colors are available too.
Amazon Kindle DX Leather Cover: very simple cover for DX. Similar to the one available for Kindle 2.0 but a bit larger to cover your DX.
Belkin Neoprene Sleeve Case: another simple but decent Kindle DX case.
Kindle DX Reversible Carrying Sleeve: a reversible carrying sleeve for Kindle DX. It's not as convenient as jackets but based on my experience with my Kindle 2.0 case, it will keep your DX safe.
Hard Cube Carrying Case for New Amazon Kindle DX: I have tried these cases before (for other gadgets), and they are truly made for those who expect to be rough with their Kindle. These tough cases are made to protect your gadget against bumps and bruises. They are convenient to carry too.
GelaSkins Protective Skin for Kindle DX: a cool skin for Kindle DX that covers the body of your gadget and protects it against scratches. Comes in multiple colors.
Clear Semi-transparent Silicone Rubber Case: if you are looking for a functional, solid case for Kindle DX, this is an affordable case to consider.
Warranty:
Kindle DX 2 Year Warranty: I don't know about you but I wouldn't want to take any chances with my Kindle DX getting damaged just when I got it. Get your insurance policy for your Kindle DX (protects your gadget against accidental drops).
Cable & Power
Rapid Wall / AC Charger: a rapid charger/ac charger combo that lets you charge your Kindle fast. These are Kindle 2.0 chargers but compatible with Kindle DX.
Emergency AA Battery Charge Extender: extend your Kindle DX's battery with this cool gadget.
International Wall / AC Charger: if you are planning to take your gadget to other countries, you are going to need this kit.
Gomadic Universal Charging Station: charge your Kindle and your other gadgets all in one place with this charging station.
Kindle DX Lights
M-Edge e-Luminator2 Booklight: a flexible Kindle light that makes it easier to read in darker areas.
Mighty Bright Purple XtraFlex 2 LED Book Light: a portable yet powerful book light for Kindle. Comes with a flexible neck that you can adjust as it suits you.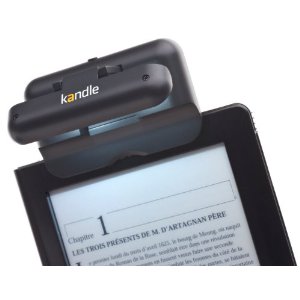 Kandle LED Book Light: a super portable and effective light that does not block your screen and gives you flexibility when reading your e-books.
There you have it. Expect this list to grow by a whole lot in the next few weeks!
Your turn: what's your favorite Kindle 2.0 accessory that you want to see made for Kindle DX as well.
Disclaimer:
Our articles may contain affiliate links. Please read our disclaimer on how we fund this site. As an Amazon Associate, we earn from qualifying purchases.