Google Nexus 10 To Challenge the iPad
0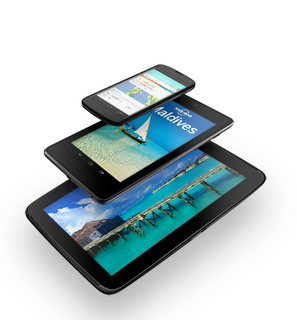 Apple's iPad 4 is going to have to compete with the new Google Nexus 10 for the next few months. Apple released the 4th generation iPad with improved processor and other small upgrades just a short while ago. Google may have been forced to cancel its own tablet announcement event due to Hurricane Sandy but it did release more information on the Nexus 10 and updated Nexus 7.
The Nexus 10 looks formidable on paper. It has a higher resolution than the iPad (2560-by-1600). It runs Android 4.2 and has an ARM Cortex A15 processor. Buyers also get two cameras (5 MP and 1.9MP in rear and front respectively). The device also has an NFC chip, HDMI out, and Micro USB. The 32 GB version of it is going to be available for $499. That is $200 less than the 32 GB Apple iPad 4. Google also announced the 3G version of Nexus 7. The Nexus 7 3G-with 32 GB will cost $299.
Is the Nexus 10 an iPad killer? We believe it is not. It may have decent hardware inside. But there is more to tablets than their hardware. It all comes down to apps and user experience. Those who have invested a lot of money in iOS already will most likely not switch to the Nexus 10. The addition of Windows 8 tablets to the market has created an interesting dynamic. Apple will have to step up its game and innovate more to stay ahead of the pack though.
Disclaimer:
Our articles may contain affiliate links. Please read our disclaimer on how we fund this site. As an Amazon Associate, we earn from qualifying purchases.