ASUS To Pre-Install Kindle App on Netbooks
0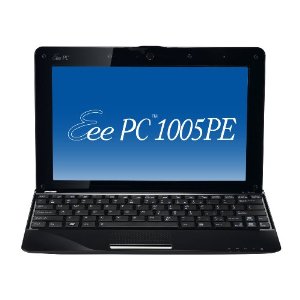 Netbooks may not be as "hot" as they used to be just a few months ago. These tiny devices have lost a lot of their shine with the emergence of mini-tablets and CULVs. It does not help their cause that smart-phones are getting better and better each year. With that said, millions of people own a netbook. There is still a high level of demand for these devices. That's why ASUS' decision to pre-install Kindle for PC on its netbooks matters. Apparently, Amazon and ASUS have struck a partnership deal that will bring Kindle for PC to select ASUS netbooks and laptops. It's not clear what Amazon has in mind for Eee Pad at this point.
We are thrilled that customers will begin to enjoy the Kindle for PC experience right out of the box with ASUS devices. Kindle is something our customers have been asking for and by pre-installing Kindle for PC on select long battery life products, we believe we are providing our customers an even richer PC experience. Working with a customer-centric company such as Amazon and pre-installing their Kindle for PC application is a natural fit for ASUS,
Said Ben Thacker, VP Sales and Product Management for ASUS Computer International. This is a very solid move by ASUS. It gives Amazon the chance to get more people to purchase from its Kindle store as well. It also shows that Amazon may be shifting its focus to software from hardware, slowly but surely. That does not mean we won't see a Kindle 3 in the future. Nevertheless, Amazon realizes that Kindle hardware is not the only thing it needs to focus on if it wants to dominate the e-book industry.
Will we see a Kindle app on Eee Pad? That's very likely at this point (though nothing has been announced). I would have preferred a special discount for ASUS netbook and tablet owners but let's not get too greedy here.
Disclaimer:
Our articles may contain affiliate links. Please read our disclaimer on how we fund this site. As an Amazon Associate, we earn from qualifying purchases.