45 Best Kindle 3 Accessories
0
by Cyrus
— 17 Aug, 2011
While many of us are counting days to get our hands on Kindle 4, Kindle 3 still remains one of the best e-readers around. Kindle is more affordable than ever, has superb battery life, and gives its owners access to millions of books through the Kindle store.
If you have picked up a Kindle already, you should also invest in a few Kindle accessories to protect your device and get more out of it. These 45 Kindle 3 accessories can help:
Kindle 3 Cases:
Every Kindle owner needs to invest in a decent Kindle case. Cases can keep your device protected and add to its life. These cases can do just that: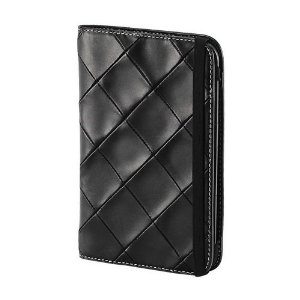 OCTOVO Genuine Leather Book Cover: a superb Kindle case that keeps your device protected, especially during your trips. It has space for your travel documents too.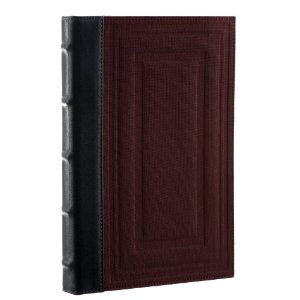 M-Edge Classic Kindle Jacket: another beautiful case for your e-reader. Its exterior is made from maroon cotton book-binding fabric. Makes your device look like a hard cover book.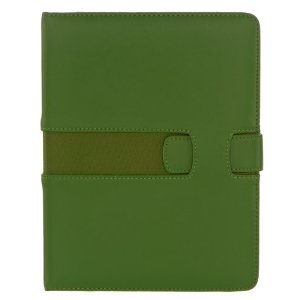 M-Edge Executive Kindle Jacket: comes in various colors and does a decent job holding on to your device. It is compatible with M-Edge e-Luminator booklight.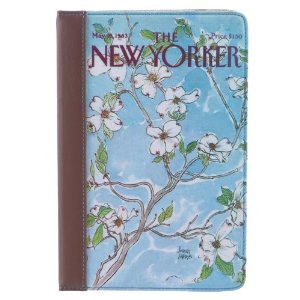 The New Yorker Kindle Jacket: a Kindle case for those of you who are looking to give your device a more attractive look. It comes in 4 styles.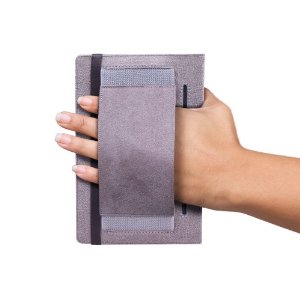 Marware Eco-Vue Kindle Leather Folio: this is a folio style case for Kindle. It has a cool hand strap that makes holding it easier.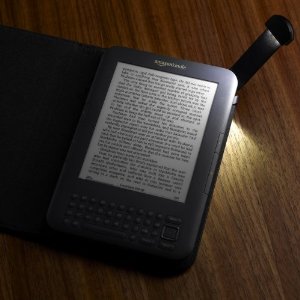 Kindle Lighted Cover: a hybrid case that comes with its own light and uses your Kindle's battery to power it up.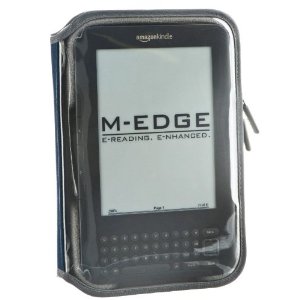 M-Edge Leisure Kindle Jacket: this is quite useful if you plan to use your Kindle by the pool or at the beach. It protects your device against sand and moisture.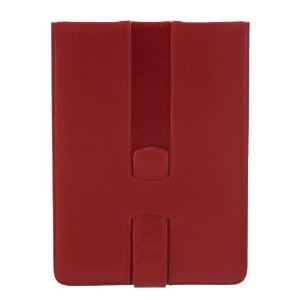 M-Edge Platform Kindle Jacket: a flip type case for your e-reader. You can also use it as a stand. It looks pretty decent.
New York Times Kindle Cover by Verso: a cool case for anyone who is a fan of the NY Times. The case comes in 3 styles.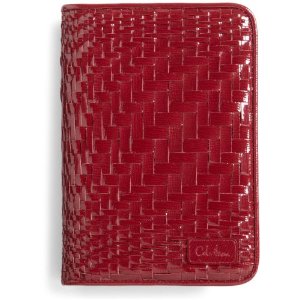 Cole Haan Hand-Woven Patent Leather Kindle Cover: one of the most expensive Kindle cases around and for a good reason. It has hand-stained leather exterior and goatsuede interior.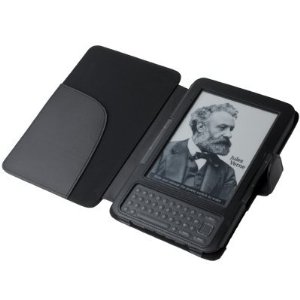 KCases 3rd Generation Cover Case: gives you a lot of bang for your buck. It is decent enough to keep scratches away from your device.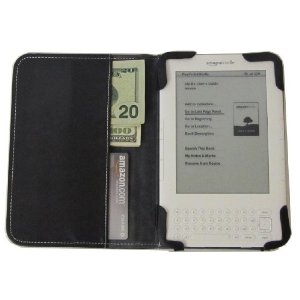 mCover® Black Leather Folio Cover: comes handy for those of you who travel a lot. It has space for your travel documents and money too.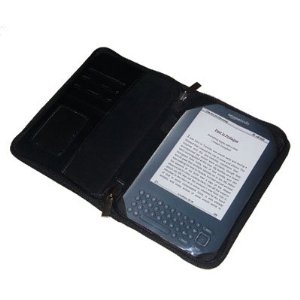 TrendyDigital Folio Case for Kindle 3: another folio style case that has space for your pen and other things. It is affordable in comparison to other similar cases in this category.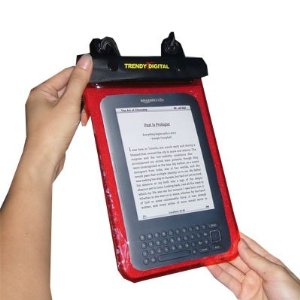 TrendyDigital WaterGuard Plus Waterproof Case: so you want to take your Kindle with you to the beach or next to a pool? This padded case will protect your device.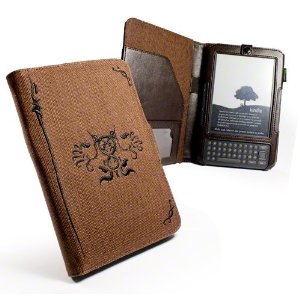 Eco-nique natural Hemp Brown case cover: one of the very few hemp cases available for Kindle. It is durable and looks pretty decent too.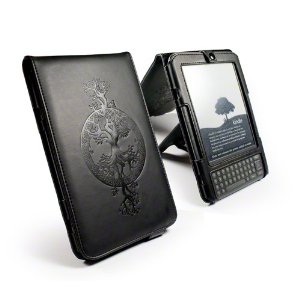 Tuff-Luv Apocalypse Series case cover: has a unique design. It looks quite stylish and comes with an integrated stand.
Kindle Sleeves:
Kindle sleeves are perfect for those who travel with their Kindles. They do a better job protecting your Kindle against accidents during your trips. These 7 Kindle sleeves are durable and do what they promise: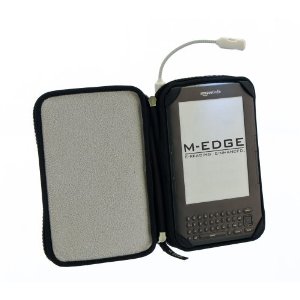 M-Edge Latitude Kindle Jacket: this cool jacket keeps your Kindle safe and has a double closure zipper system that lets you charge your device when it is inside.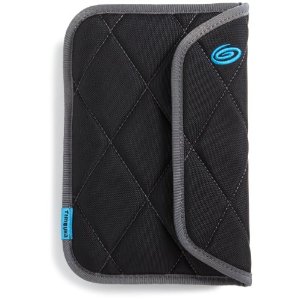 Timbuk2 Nylon Quilted Kindle Envelope Sleeve: this sleeve can absorb impact effectively. It is TSA friendly too.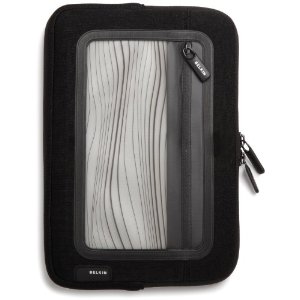 Belkin Vue Kindle Sleeve: provides enhanced protection for your device. It is easy to wash and can be fit in your other bags with peace of mind.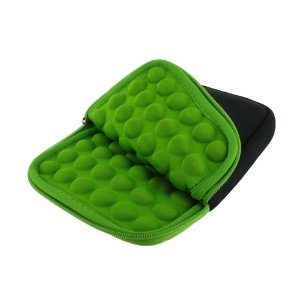 rooCASE Super Bubble Neoprene Sleeve: if you are looking for a shock-absorbing e-reader sleeve, this product is well worth considering.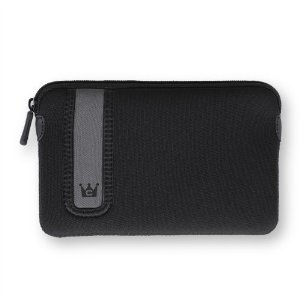 CaseCrown Zip Neoprene Skin Sleeve: a super slim sleeve for Kindle. It is made from scratch free neoprene and is easy to carry around.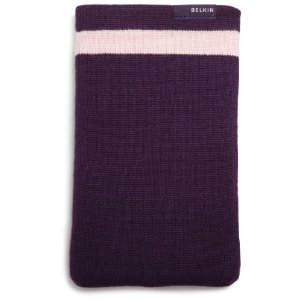 Belkin Knit Kindle Sleeve: a lightweight and good looking sleeve for Kindle. It is made with woven stretch polyester and is easy to wash.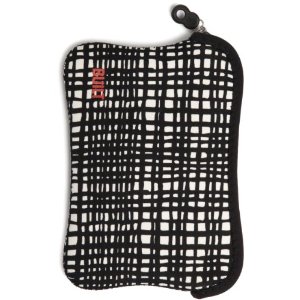 BUILT Reversible Neoprene Kindle Sleeve: two sleeves fit into one. It protects your device against bumps. Zipper enclosure makes sure your Kindle stays inside.
Reading Lights
Devices such as Kindle and Nook Simple Touch are great for reading outdoors. But since their screens do not have backlight, you are going to need a reading light to use them in darker areas. These reading lights help you do just that: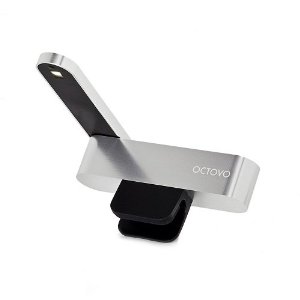 OCTOVO Solis e-reader Light for Kindle 3: it a sleek light which is compatible with most book style covers. It uses 1 AA battery to operate.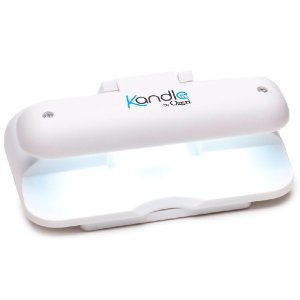 Kandle by Ozeri LED Book Light: a cool little light that you clip on to the top of your e-reader. It is bright but uses 2 CR2032 batteries.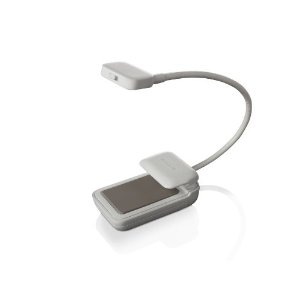 Belkin Clip-On Reading Light for Kindle: it has 3 bright LEDs that provide you with plenty of light to read on your Kindle. It also has 2 brightness settings and an adjustable arm.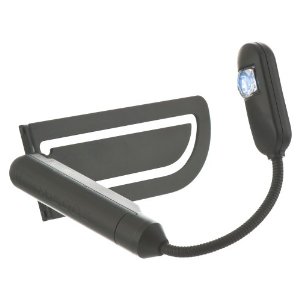 M-Edge e-Luminator Kindle Booklight: a compact and lightweight booklight that works well with M-Edge cases. 1 AAA battery provides you with 25 hours of lighted reading.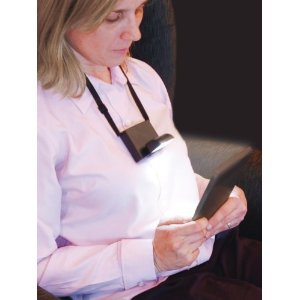 Beam N Read LED 3 Hands Free Travel Reading Light: specially useful for those of you who travel a lot. It uses 3 bright LEDs and can get 120 hours out of your batteries.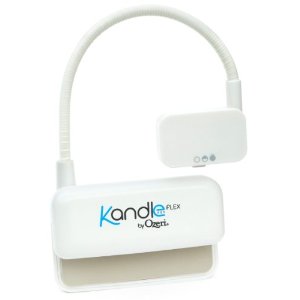 Kandle by Ozeri Flex: a highly flexible reading light for Kindle with 3 lifetime LEDs. It is compatible with Kindle, Sony Reader, and other e-book readers.
Kindle Bags
Sometimes you need more than a case to carry your Kindle around (usually when you need to carry around accessories and other items). Picking up one of these bags could make it easier for you to get around with your Kindle: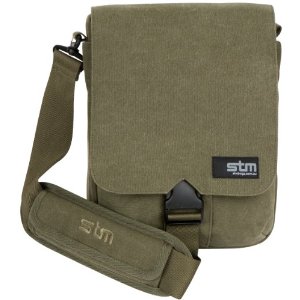 STM BAGS Scout Extra Small Laptop Shoulder Bag: can carry your laptop, e-reader, and your tablets. It has space for your accessories. It is quite good looking too.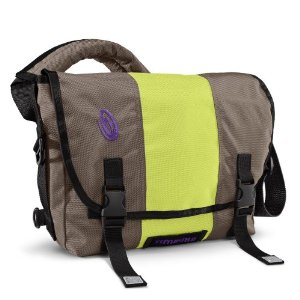 Timbuk2 Kindle Messenger Bag: this messenger bag has ballistic nylon exterior and is great for commuters. It can handle bad weather too.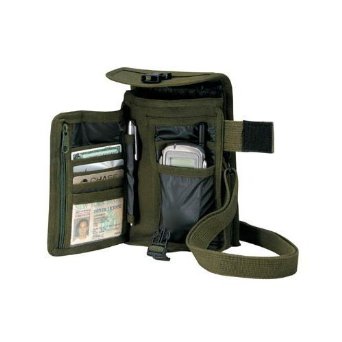 Venturer Travel Portfolio Bag: great for carrying small gadgets such as Kindle or your smart phone. It holds your credit cards and IDs too.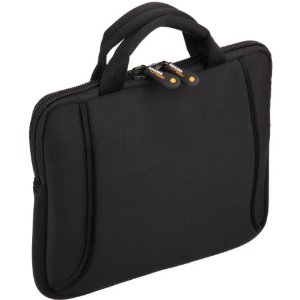 AmazonBasics Netbook Bag with Handle: a compact bag that is useful for carrying DVD players, mini laptops, and netbooks. It has a weather resistant design.
Kindle Cables
Kindle does ship with a couple of cables so you can charge your device and connect it to your computer. But if you need to take your Kindle with you to other countries or need to get your Kindle charged in your car, you are going to need these cables: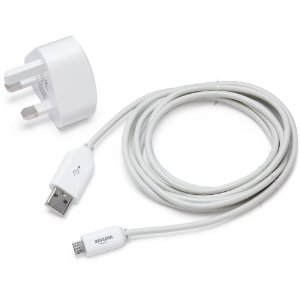 Amazon Kindle UK Power Adapter: useful if you are planning to take a trip to the UK region. Charges your Kindle in 4 hours.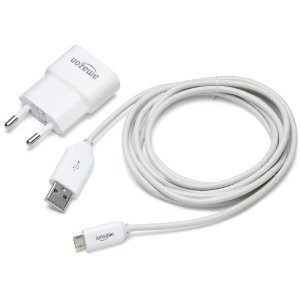 Amazon Kindle EU Power Adapter: comes pretty handy in European countries. It supports 100VAC-240VAC.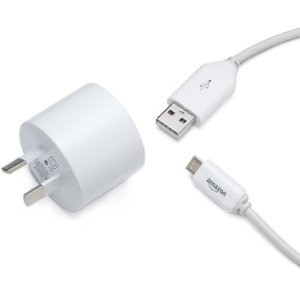 Amazon Kindle AU Power Adapter: similar to the above adapters but works in Australia. Comes with a detachable 1.8 meter USB cable.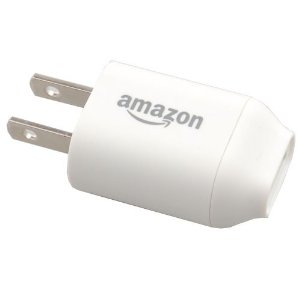 Amazon Kindle Replacement Power Adapter: I don't know about you but I have lost the tip of my Kindle adapter a couple of time already. Thankfully, you can always pick up a replacement adapter for it.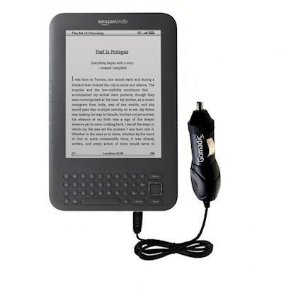 Gomadic Rapid Car / Auto Charger: need to charge your device in your car? This charger recharges your device's battery fast. It protects against overcharging and short-circuiting.
Kindle Stands
Kindle stands are especially useful if you plan to use your device hands-free. They are great for travel or reading at your desk. Here are 7 stands that make reading on your Kindle more convenient: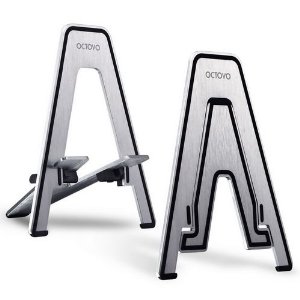 OCTOVO e-reader Stand for Kindle: an elegant stand for your e-reader. It is adjustable and does not slip easily.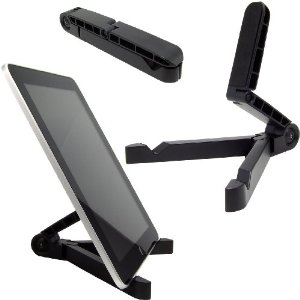 Arkon Portable Fold-Up Stand for Kindle: this stand is super portable and compatible with your iPad, XOOM, and other e-readers. It is foldable, which makes it perfect for air trips.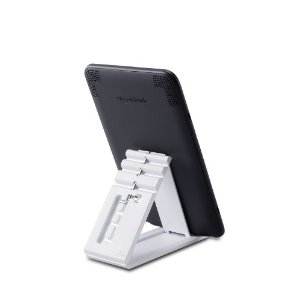 Acase Ultimate Adjustable Stand: a highly adjustable stand for Kindle. It supports multiple viewing angles and has a folding design.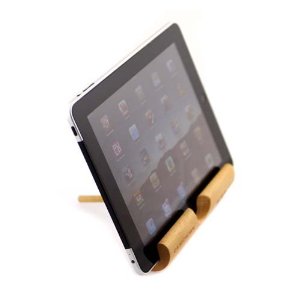 CaseCrown Multi-Purpose Wood Stand: a two piece wooden stand for your e-reader. It is so portable you can take it with you almost anywhere.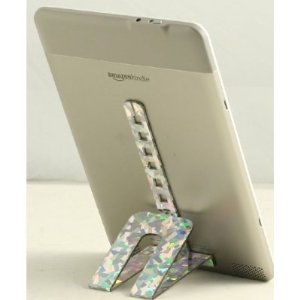 Cyncronix Adjustable Kindle Stand: this stand has a peel & stick design. Easy to install and remove. It folds flat to less than 1 mm thin in size.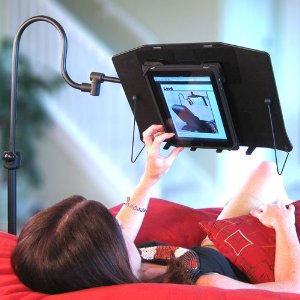 Levo Deluxe Kindle Stand & iPad Stand: a superb floor stand for your tablets or e-readers. It makes reading in bed or on your couch more convenient.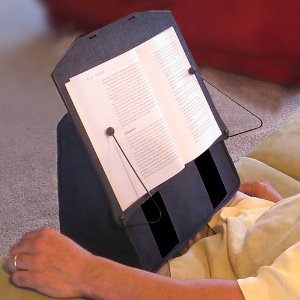 LEVO 2 Position LapDesk: can not only act as a stand for your e-reader, LEVO 2 Position LapDesk makes a great laptop holder too.
What are your favorite Kindle 3 accessories?
Disclaimer:
Our articles may contain affiliate links. Please read our disclaimer on how we fund this site. As an Amazon Associate, we earn from qualifying purchases.