6 Portable Amazon Kindle Reading Lights
1
So you want to get a better reading experience on your Kindle? One way to do that is by making sure you have proper lighting in place in the area you plan to use your Kindle. Picking up a flexible Kindle light won't hurt either. Kindle lights that are available on the market are all portable and designed for those who want to take their Kindle and light with them on the go. They are mostly affordable as well.
If you are looking to pick up a Kindle light for the road, here are 6 portable lights you should consider: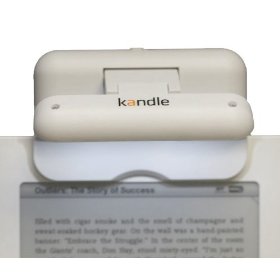 Kandle LED Book Light: a unique, super portable book light that is compatible with top e-book readers. It's very adjustable and doesn't put any scratches on your Kindle either. Great for travel.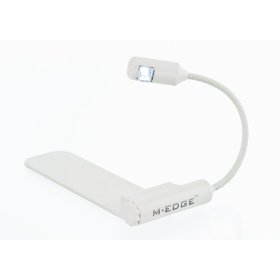 M-Edge e-Luminator2 Kindle Booklight: if you happen to own one of those M-edge cases (which a lot of people do), this booklight is a convenient way to enhance your reading experience on the road.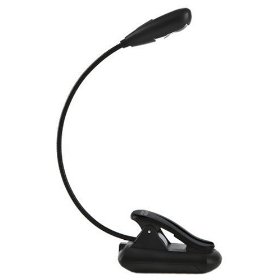 Mighty Bright XtraFlex2 Clip-On Light: a pretty flexible and affordable light for Kindle. You can move the neck around to find the best angle for you. You can also clip it on the top of your Kindle.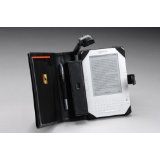 Periscope Lighted Portfolio: not only a case for your Kindle DX, but it also comes with a built-in light to make things much easier on the road.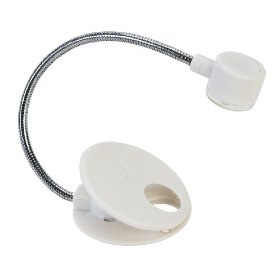 Great Point Light Flex Neck Clip-On Reading Light: another portable light for Kindle, though I would have preferred it if this light worked with AA or AAA batteries. The neck is pretty flexible and the LEDs are pretty bright.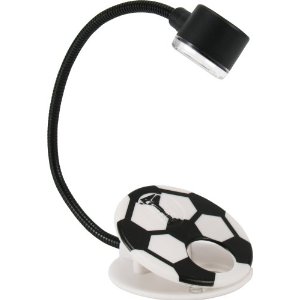 Flex Neck Reading Light (Soccer): flexible reading light for Kindle that can be clipped to almost anything. Has a flexible neck and is very compact. The soccer patterns are fun if you are into that sport.
What's your favorite Kindle light?
Disclaimer:
Our articles may contain affiliate links. Please read our disclaimer on how we fund this site. As an Amazon Associate, we earn from qualifying purchases.