How To Upload e-Books to iPad: ReaddleDocs
0
The iPad is considered to be a huge challenger to Kindle and Nook. The device is already in the hands of thousands of people and has been a quite success in the short time it's been around. While the device has a lot of potential, many e-book reader owners have been skeptical about making their move to the platform. After all, the device does have some major short-comings. For instance, there is no easy way to store e-books on your iPad, unless you are purchasing books from Amazon or Apple or using a third party app. What if you want to add your existing PDF e-books to iPad? The device does not have a SD card and can't be used as a hard drive right out of the box. You can always rely on iTunes, but that can be painful.
It's always possible to get around these short-comings. You can always e-mail your documents to yourself and read them on your iPad that way. There are also third-party online storage services that let you read your books on the go on your iPad without having to actually store them on your device. The downside? You are going to need an internet connection to get the job done. That's where ReaddleDocs for iPad comes in. It turns your iPad into a mobile flash drive and lets you store all your electronic books on your Apple iPad.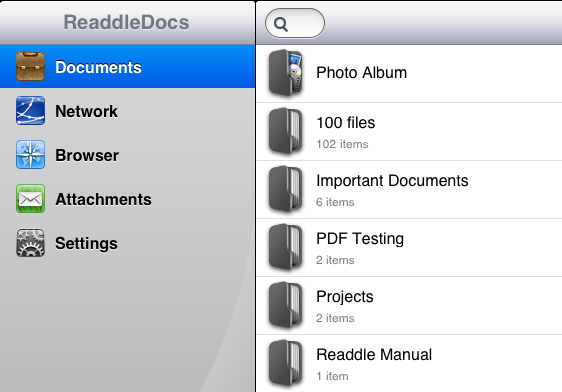 ReaddleDocs is a file manager and PDF viewer for the iPad. It is designed for business professionals and those who want to store their files on their iPad without jumping through the hoops. The app can read large PDF files as well as the ones protected by password. More importantly, it gives users multiple ways to store their files on their iPad. ReaddleDocs enables its users to copy e-books from Mac or PC. The upload process happens via WiFi and is pretty straight forward.You just have to map your iPad as a network drive, and you are all set.
You can also transfer your files over 3G or EDGE. Of course, if you want to go the good old way and send your files to iPad via e-mail, ReaddleDocs can take care of that as well. The best part is, you can access your iDisk, Dropbox, GoogleDocs, and other online storage services with this app.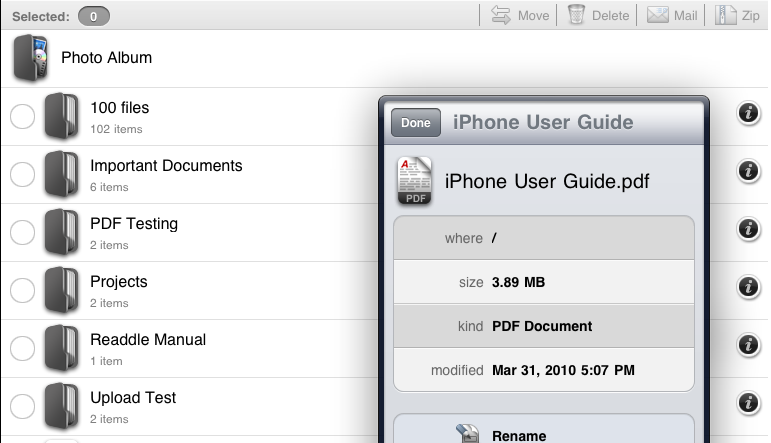 Here is the fun part. ReaddleDocs can read your Office files (Word, Excel, Powerpoint), PDF, and iWorks files. So you should be able to open up all your e-books as long as they are in one of the above-mentioned formats. It would have been nice if Apple made it a bit easier to use the iPad as a mobile hard drive. But ReaddleDocs has you covered there.
Disclaimer:
Our articles may contain affiliate links. Please read our disclaimer on how we fund this site. As an Amazon Associate, we earn from qualifying purchases.