5 NOOK Hacks You Should Check Out
0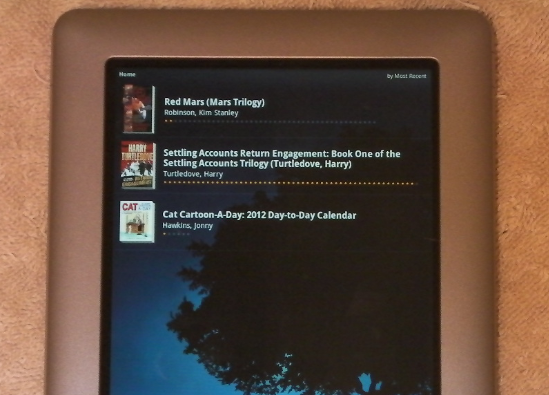 B&N may have failed to capture the #1 position in the e-reader / tablet markets, but it is staying somewhat competitive with Amazon. B&N NOOKs are fun devices to play around with. Not only they are decent tablets/e-readers (depending on the model you pick up), they are hackable too. In fact, we have seen a number of cool hacks released for these devices. Here are 5 NOOK hacks you don't want to miss:
Fast Screen Refresh for NOOK Touch: activates fast refresh mode on your NOOK Touch device. You need a rooted NOOK to use this.
Rooting NOOK Tablets with a SD card: this root shows you how to create a root SD card to root NOOK tablets regardless of which version number your NOOK Tablet is.
USB support for Nook Simple Touch: adds USB support to your NOOK Simple Touch. With this hack, you could attach a USB keyboard to your NOOK Touch.
CyanogenMod 7 on the NOOK Color: shows you how to install CM7 on your NOOK Color to enhance its capabilities.
Run Kindle, Aldiko on NOOK: this hack shows devices such as NOOK are well capable of running competing e-reader apps. This is perfect if you want to read your Kindle books on your NOOK.
What's your favorite hack for NOOK devices?
Disclaimer:
Our articles may contain affiliate links. Please read our disclaimer on how we fund this site. As an Amazon Associate, we earn from qualifying purchases.