The Flote Stand for iPad
0
Playing with tablets such as the iPad can be quite addictive. There are plenty of fun things one can do on these devices. Of course, you do not always want to hold your device in your hands. Having a decent floor stand for your iPad would allow you to use it in a hands-free fashion. The Flote Stand is a cool floor stand that lets you use your iPad anywhere around your home.
The Flote is a machined-metal floor stand that holds your device securely so you can use it without having to hold it. It not only works great for the iPad but it can handle the Kindle too. Nook owners do need to get a case to use their device on the Flote. The Flote is easily adjustable and does not require you to deal with any knobs or screws.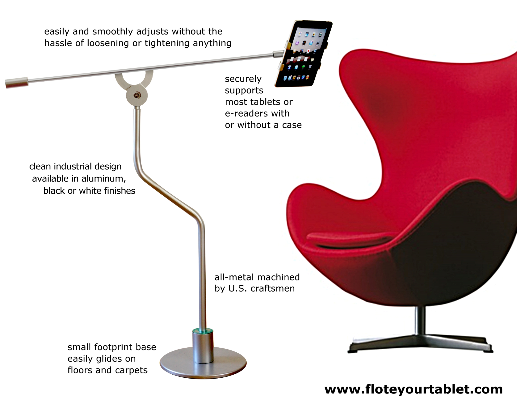 The Flote project is currently hosted on Kick Starter. It has been backed by close to 50 people at the time of this writing. It is based on a simple concept but has a lot of potential. You can show your support by visiting Flote's project page.