Chess for Kindle
0
by Cyrus
— 3 Dec, 2011
Playing games on your Kindle does not always have to be a waste of time. Board games such as Chess can improve your problem solving skills and make you sharper. Thanks to Chess for Kindle, you can play this addictive game on your e-reader. The game has simple graphics which are more than adequate for these types of games.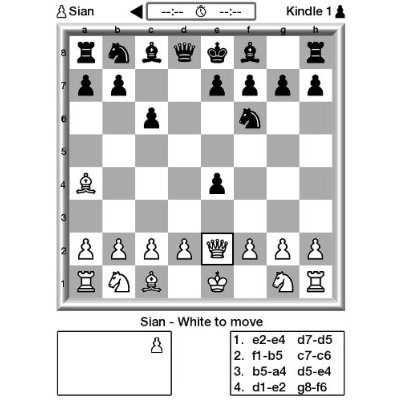 This app offers 10 levels of difficulty to players. You do get a chance to define a time limit for your game. Taking back moves is cheating. But this app does not keep you from doing that. You can play the game with white or black pieces. Chess for Kindle is designed mostly for beginners. Experienced players should have no trouble beating the game. Still, it is nice to have a way to play this game on an reader like the Kindle.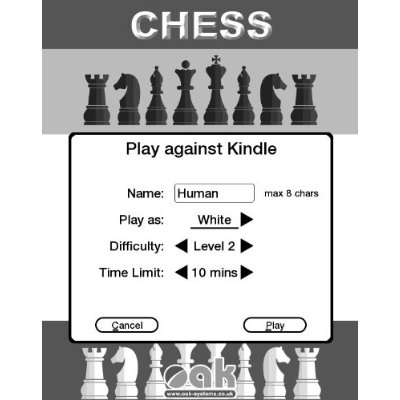 If you are looking to kill some time playing chess on your e-reader, Chess for Kindle is worth checking out. It is not the toughest engine to beat but is pretty entertaining.
Disclaimer:
Our articles may contain affiliate links. Please read our disclaimer on how we fund this site. As an Amazon Associate, we earn from qualifying purchases.