MegaReader: Free E-Books + HUD
0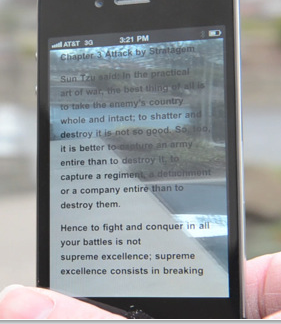 Many of us use our handheld devices to read e-books and go through documents everywhere we go. While we don't mind paying for e-books, we do not want to pay for everything. There are plenty of places that offer book addicts a chance to download thousands (if not millions) of free e-books. If you happen to need free e-books on your iPhone or iPad, MegaReader has you covered. It is a wonderful application that gives its users access to over 1.8m book titles. New DRM free e-books can be added to it as well.
MegaReader allows iPhone users to create their own personal library from various categories of books. Users can review the latest books, read reviews, go through reading list recommendations, and even search by author. The app does have various color schemes and fonts. Here is the fun part: MegaReader owners can use their application in HUD option to read when they are walking (or driving though we don't recommend reading & driving).
Reading things while driving or walking is not such a smart idea. But if you must do it, you may as well use a tool such as MegaReader to avoid accidents. There are plenty of other reasons to get this app though. It looks great, has a ton of e-books, and does not cost a fortune.