Kindle to Staples starting Oct 10th
0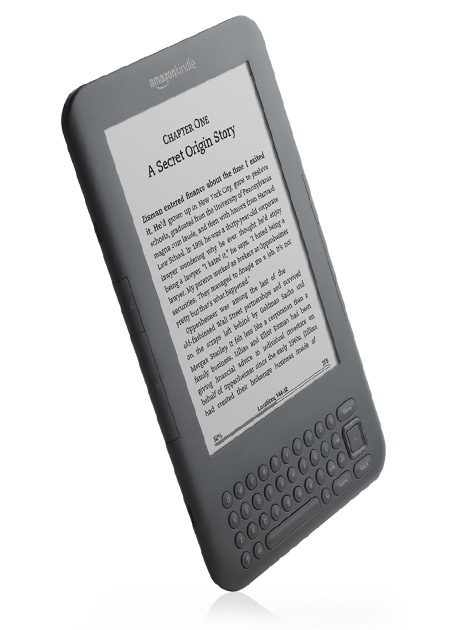 Interested in picking up your Kindle from Staples? Staples stores will start selling Amazon Kindle 3 starting October 10th. Staples has created an interactive display for those who want to test drive Kindle before purchasing it. It will also sell Kindle accessories, so you can satisfy all your e-book reader needs in one shot. Staples seems to be excited about this whole move:
Kindle is just one example of a host of hot tech items customers can get at Staples this holiday season…From our hands-on displays to our knowledgeable associates, Staples makes buying technology easy any time of year,
says Staples' EVP, Jevin Eagle. Amazon Kindle is now a much more established device, which is why Amazon's move to bring it to BestBuy, Target, and Staples makes a lot of sense. Kindle DX is expected to make it to Staples too, in mid-November. Could Staples get Kindle DX WiFi by that point? We have not been able to confirm that at this point.
A couple of years ago, not too many people had Kindle 1 on their radars. Fast forward to now and Kindle 3 is expected to be selling like hot-cake during the holiday shopping season. Apple, too, is bringing its e-reader/tablet to popular retailers. Amazon does have a distinct advantage among e-book lovers with its e-ink display and lower price. Consumers will get to try both before making their decision, which is always a good thing.
What are your thoughts on this move?
Disclaimer:
Our articles may contain affiliate links. Please read our disclaimer on how we fund this site. As an Amazon Associate, we earn from qualifying purchases.