How Long Kindles Last: Your Take?
0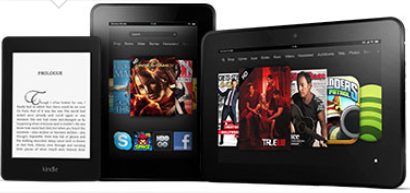 As someone who reviews and covers e-readers for a living, I have been lucky to own every single Kindle released so far. Your Kindle has a 1-year warranty. That does not cover every single problem or accident though. Not all my Kindles have lasted even a year. On our YouTube channel, I have covered some of the issues that we have had with Kindles in the past. We had to get our Kindle DX replaced after just 20 days due to its buttons failing. The Kindle Fire that we opened in the below video lasted a bit more than a year. My Kindle 3 is still running strong though.
Nobody can tell you how long your Kindle is going to last. If you treat your Kindle right and are lucky, it might last you a few years. Of course, new Kindles are faster and more responsive, which is why people keep upgrading their e-readers or tablets. We have had the most success with Apple products and the least with Samsung tablets. But other people have had different results.
What's your take? How often have you had to buy a new Kindle due to your old e-reader dying? Which one of your tablets or e-readers has lasted the longest? Please share.
Disclaimer:
Our articles may contain affiliate links. Please read our disclaimer on how we fund this site. As an Amazon Associate, we earn from qualifying purchases.