Apple Launching "GarageBand for Ebooks"?
1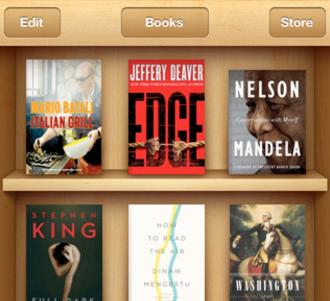 Apple may not be ready to announce its iPad 3 or iHDTV yet. But the company could announce a new platform for digital textbooks at its upcoming education event. Apple was not always as serious about the e-book business as it is today. The digital textbook market can be quite lucrative. Sources close to the matter have indicated that Apple's platform will include tools to help publishers create interactive books. This is essentially the "GarageBand for Ebooks."
Sources are claiming that Apple will announce its support for the ePub 3 standard for iBooks. The process of creating interactive books for devices such as the iPad is not easy for everyone. Apple's upcoming tools will make the process much easier for publishers. Apple is not expected to get in the content publishing business though. The company is more interested in the distribution part of this business.
The adoption of ePub 3 standard could make sharing content between platforms a tad bit more difficult. But it could be a game changer in the education market. Of course, we would love to see other players get involved so Apple does not have it all for itself.