Amazon Upgrades Kindle DX
1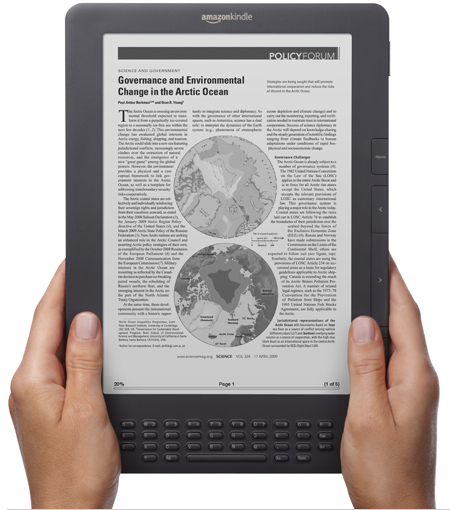 With Amazon dropping Kindle 2's price just recently, many Kindle DX fans were wondering whether a price cut was in the works for Kindle DX as well. As it turns out, Amazon is not only cutting Kindle DX's price, it is introducing an even better display on this device. Also, the darker case on this device should improve its readers' reading experience. It is still going to be called Kindle DX, but it will be $110 cheaper (priced at $379). It will be released on July 7th.
While a lot of experts have been focusing their attention on Kindle 2, Kindle DX has navigated under radar. It's a very decent alternative to iPad. The improved screen and the darker case should make Kindle DX even more attractive. The price is still not right in my opinion. Amazon should probably drop Kindle DX's price to somewhere in $250 range (we'll probably get there). Amazon can not afford to play it conservative in a market that is expected to become even more competitive.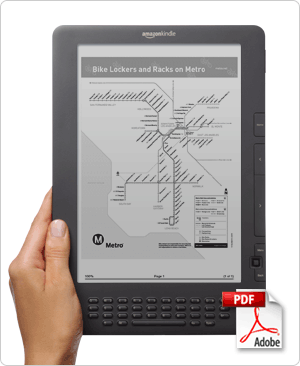 While the new Kindle DX is impressive, it is going to leave a few Kindle fans disappointed. Many were expecting a color-screen Kindle DX this year. Unfortunately, that won't be happening or so it seems. Moreover, it is also not clear whether this device will be compatible with the upcoming Kindle apps. We will have to wait to find out.
Disclaimer:
Our articles may contain affiliate links. Please read our disclaimer on how we fund this site. As an Amazon Associate, we earn from qualifying purchases.