Your Question: How to Convert DJVU to PDF?
0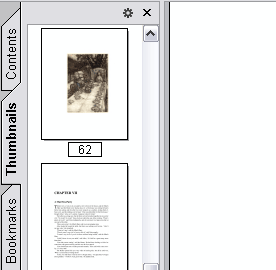 In a perfect world, Kindle would support all kinds of documents. Unfortunately, that is not the case at this point. Many of our readers have written to us about ways one can go about converting DJVU files to a format compatible with Kindle in the past:
I have a couple of books in DJVU format. Unfortunately, I can't open them on ipad or Kindle. Any way to convert them?
If you have DJVU files sitting on your hard drive, you want to convert them to PDF before transferring them to your Kindle (you don't want the finished PDF file to be too huge either). DJVU to PDF converter is a decent piece of software that can get the job done.
As long as you have a PDF printer software on your computer, you should have no trouble converting your DJVU files to PDF. WinDjView software is another useful software application if you plan to play around with DJUV files. Just watch out for the size of your converted files as big PDF files can be problematic on Kindle and other e-readers.
Have you got suggestions? Do you know a better way to do this?
Disclaimer:
Our articles may contain affiliate links. Please read our disclaimer on how we fund this site. As an Amazon Associate, we earn from qualifying purchases.