Wikiweb: Wikipedia Explorer for iPhone & iPad
0
Wikipedia is a goldmine of information. Many folks use it to start their research or find out more abut topics they are not familiar with. Going through all the articles available on Wikipedia is impossible. Even doing research on it can be a bit time consuming. Wikiweb is a Wikipedia explorer that could help with that. It is an exciting application that makes Wiki entries visual so you can make better sense of them and the connections among them.
Wikiweb is a beautiful Wiki reader that visualizes the connection between Wikipedia articles. You can tap on each node to find out more about it. The controls are gesture based, so you can explore the connection between each node easily. What's neat about this tool is the fact that you will be able discover related topics to your main node easily. You can create custom webs and share them with the world. The app lets you read in various languages.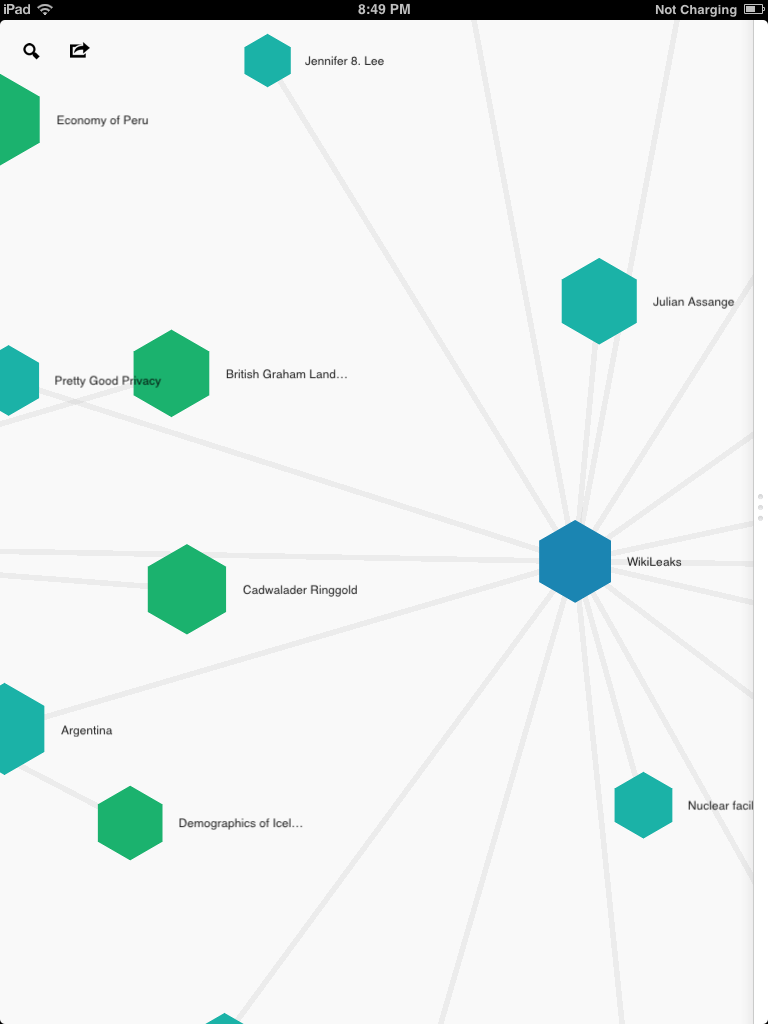 Wikiweb is beautiful and makes exploring Wikipedia a whole lot of fun. It can teach you a thing or two if you play with it long enough. The app works fine on the iPhone too. It is one of the most interesting Wikipedia apps I have tested.
Disclaimer:
Our articles may contain affiliate links. Please read our disclaimer on how we fund this site. As an Amazon Associate, we earn from qualifying purchases.