What Should Amazon Learn from Moleskine Kindle Case
1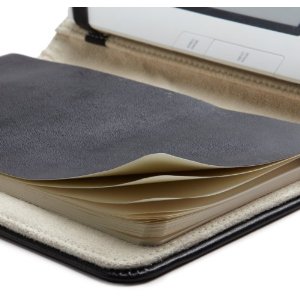 I am a Kindle case junkie. Even though I have tried almost any case one can find on the market, I do not hesitate to pick up new cases for my e-reader. Moleskine® Kindle Cover is a new protective case worth looking at. It not only aims to protect Kindle, it also includes a reporter-style notebook for those who intend to take notes on the road (e.g. reporters, bloggers, …). It's a very interesting concept. Moleskine realizes that while some people may be ready to read their books in digital format, there is still a need for paper notebooks. Or is there?
Our team has not reviewed Moleskine's case, but it is not too hard to figure out what Amazon Kindle is missing just by looking at this case. If a company wants its customers to go digital, it should provide them with the tools to make the transition much easier. People can read e-books on a Kindle. However, since Kindle is not a touch-screen device, one can't take hand-written notes on it (something that is very much possible using an iPad).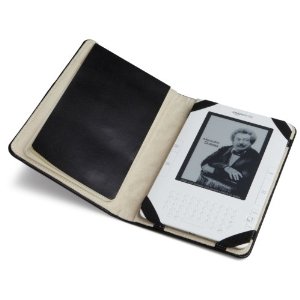 Adding a multi-touch screen to Kindle is not going to solve all its problems. Amazon seems to be encouraging unitasking with Amazon Kindle. That's not where the industry is headed if we take a look at devices such as iPad. Without multi-tasking, you won't be able to take notes and read your books conveniently. Then there is the issue of Kindle apps. We still do not know what Amazon is planning to do with Kindle API. Without the appropriate apps, taking notes and storing them on a Kindle can be a hassle.
Moleskine® Kindle Cover looks like a very solid case. But one has to wonder where Amazon could have been with Kindle had it played its card rights. All is not lost for Amazon, but time is the enemy. Unless Amazon is not serious about hardware anymore. That's a whole other story for another day.
Disclaimer:
Our articles may contain affiliate links. Please read our disclaimer on how we fund this site. As an Amazon Associate, we earn from qualifying purchases.