Amazon, B&N Target Father's Day
0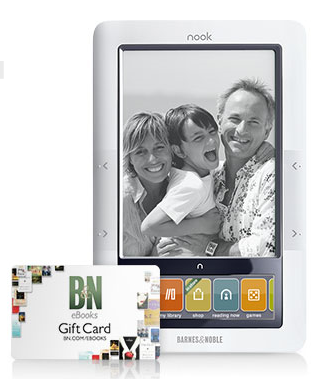 Father's day is almost upon us. That means there is no better time to look for those deals and discounts. Many companies are offering huge discounts and free shipping to make life easier for shoppers. That is the case with Amazon and B&N too. Amazon is offering 2 day expedited shipping to those who order Amazon Kindle for Father's day. B&N's offer is much more tempting as it includes free shipping and a $50 gift certificate with each nook ordered for this occasion.
[poll id="24″]
It is no secret that Amazon and B&N have "dads" and the older generation in their target audience. In fact, these companies have had more success with older (wiser) people than with the young generati0n. These offers also indicate where both companies are at this point. Amazon does not need to discount Kindle or offer gift certificates to get people to pick up Kindle. While nook is a very decent alternative to Amazon Kindle, it is not as well known.
It will be interesting to see how much business iPhone 4 will take away from Amazon and B&N. The device will not ship before June 24th. But it is one of those devices that makes a decent gift. Kindle and nook are much more affordable options though.
In your opinion, which e-reader makes the best gift for dads?
Disclaimer:
Our articles may contain affiliate links. Please read our disclaimer on how we fund this site. As an Amazon Associate, we earn from qualifying purchases.