NookManager Rooting App Debuts, Amazon To Sell Used E-books?
0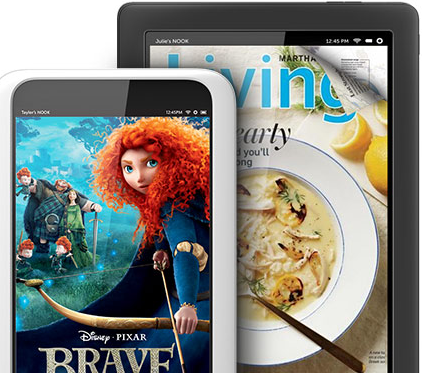 Many NOOK users have rooted or attempted to do it in the past. There are many benefits to doing that. The process can turn casual users away though. NOOKManager is an exciting graphical tool that makes rooting and changing your NOOK easy. With this tool you can root your device, disable B&N apps, backup/restore settings, and restore your device to factory settings.
The rooting problem is non-destructive and can be run multiple times without any issues. If you have been wanting to root your NOOK, this tool may be what you need.
Devices such as NOOK and Kindle make carrying and reading e-books at home and on the go very easy. E-books are cheaper than their paperback counterparts in many cases. But once you buy them, you are stuck. You can't sell them to others. Amazon is planning to change that. The company has recently won a patent that will allow people to sell their used e-books. Of course, Amazon is not the only company thinking about this idea. ReDigi is another similar service for e-book users. Considering that Amazon is now offering its own virtual currently, it will be interesting to see how all these different patents and ideas come together in the future.
Disclaimer:
Our articles may contain affiliate links. Please read our disclaimer on how we fund this site. As an Amazon Associate, we earn from qualifying purchases.