New Sony Readers: E-Ink Meets The Power of Touch
0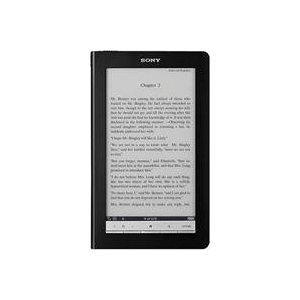 While Amazon, B&N, and Borders have been busy making changes and offering new deals on their e-readers, Sony has been awfully quite. Considering that Sony was the e-book reader market's leader just a few years ago, one has to wonder what the company has planned to save its e-reader business. According to Sony Insider, two new Sony Reader devices (PRS-350 and PRS-650) will be released to keep Sony going against its top competitors. These two new readers will be touch-capable, but users will still get to enjoy the E-ink experience on these devices.
Here is what's known about these models:
thinner and more portable devices
more storage on-board
(possibly) free 3G with PRS-650 model
WiFi on both models
aggressive pricing
Unfortunately, the details are sketchy at best. Sony is going to sell the touch capability in these e-readers very hard. But is Sony prepared to offer a $99 e-reader? That's the only way we can see Sony competing with Amazon and B&N. E-readers are getting cheap and Sony can't afford to sell its not-so-superior e-readers at a premium. Sony Readers are still very decent devices. Unfortunately, Sony has not shown us that it actually has a coherent plan for them.
Would you be interested in buying these Sony Readers?
Disclaimer:
Our articles may contain affiliate links. Please read our disclaimer on how we fund this site. As an Amazon Associate, we earn from qualifying purchases.