Monthly Amazon Prime Membership, Sony Reader App for iOS
0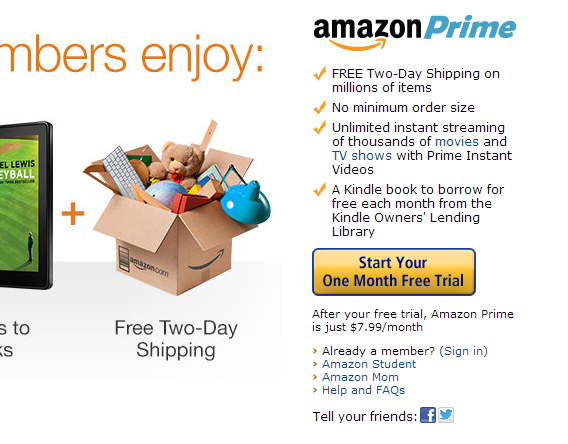 The Amazon Prime program is one of the most exciting services offered by the company. At first, it was all about getting fast shipping. But then Amazon started adding free movie streaming and e-book lending. The service is well worth the price at this point. It costs only $79.99 a year. But the company is now offering it on a monthly basis for $7.99. Going with this option may not be the best idea though. You will end up paying more over a year if you decide to pay monthly.
While the Amazon Kindle has been growing its market share rapidly in the past few years, that can't be said for Sony and its readers. Sony has been struggling mightily to regain its former glory in the e-reader market. It may be too little too late for that. But the company has introduced its Reader app for iPhone and iPad. This free application gives users the ability to read books, adjust their settings, create bookmarks, and do more.
The Reader for iOS gives Sony customers access to their Reader library, including new and old purchases. Day and Night reading modes are available too. This free application is available for iPhone, iPad, and iPod Touch at this point.
Disclaimer:
Our articles may contain affiliate links. Please read our disclaimer on how we fund this site. As an Amazon Associate, we earn from qualifying purchases.