Kobo Halts Sales On iOS
2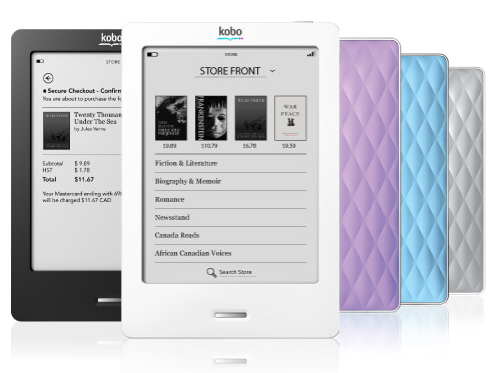 Apple has been determined to get its hand on a decent cut of the revenue generated by ebook-selling apps on iOS. B&N and Google have already felt the pain of having to deal with Apple's new policy. Kobo seems to be the next victim. The company has decided to call it a day on iOS instead of sharing 30% of its revenue with Apple.
Kobo fans won't be able to buy books from Kobo app in the app store. But they can always purchase new content directly from Kobo.com. Kobo made the announcement on its app:
Earlier today Apple instituted new rules which affect your experience on iPhone and iPad apps…. The biggest change is the removal of the ability to shop within our app.Your books are safe! You can continue to use the Kobo app to read them, explore Reading Life, and enjoy all the other fun and engaging reading features from Kobo you're familiar with.
Wall Street Journal has also decided that it has had enough. These moves are not surprising considering that many of these ebook sellers can not afford to share 30% of their revenue (iOS tax) with Apple and stay afloat at the same time.
Kobo has a lot going for it though. Even though Borders, its partner, has fallen, the company's Kobo Touch e-reader has been getting glowing reviews in the media. Kobo customers can still buy e-books from their favorite store on iPad so all is not lost.
Disclaimer:
Our articles may contain affiliate links. Please read our disclaimer on how we fund this site. As an Amazon Associate, we earn from qualifying purchases.