Kindle Touch Update Closes Browser Security Loophole
0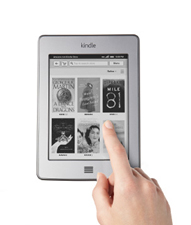 In the past few months, we have covered plenty of Kindle hacks here. Some of these hacks let users get around the restrictions set by Amazon to have more fun on their e-readers. Amazon does release software patches to close loopholes and disable some of those hacks from time to time. It has done just that for the Kindle Touch.
A security hole in the web browser on Kindle Touch units used to allow malicious websites to run commands on any Kindle Touch that visited them. Hackers could have potentially used this to steal credentials and content from Kindle Touch users. The new update by Amazon fixes that. By closing this loophole, Amazon has just made it more difficult to hack Kindle Touches. The software update is available for free on Amazon.
Disclaimer:
Our articles may contain affiliate links. Please read our disclaimer on how we fund this site. As an Amazon Associate, we earn from qualifying purchases.