Braille Wizard In the Works?
2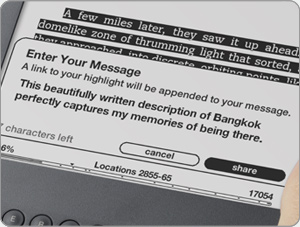 Amazon has gotten its fair share of criticism for not making Kindle as accessible as possible to those who are visually impaired. To its credit, the company has taken steps to make Kindle more friendly for the blind. Many argue that Amazon has not done enough. That's where National Braille Press comes in. It is planning to build an Android device called Braille Wizard. It is expected to be much cheaper than comparable devices on the market (only about $2,000).
Let's face it. Amazon Kindle was not designed specifically for those who are visually impaired. Braille Wizard can fill the gap here and let those folks enjoy their content without making any compromises. They won't have to wait for companies such as Amazon and B&N to get onboard either.
The Android device, called Braille Wizard, will resemble a tablet PC and have GPS and 3G cellular service for text messaging and file downloads. It will be about 7 1/2 inches long by 4 inches wide and 1 inch thick, with a plastic panel on the face through which pins move up and down to form Braille characters and tactile graphics,
reports Boston.com. Braille Wizard is expected to have an accelerometer too. Here is a summary of what will be included in this device:
Android OS
8 dot braille keyboard with an imbedded cursor pad.
20 cell, 8 dot braille display with cursor routing and forward and back keys.
32GB of internal storage
Bluetooth
Speech input and output
Built-in speakers and microphone
GPS receiver
Music Player
5Mp camera
The device does sound a bit like the iPad. The first prototype is expected to be out in 2011. The concept behind Braille Wizard is solid. As we have seen with Plastic Logic, there is a difference between having a good idea and implementing it the right way.
Have you got any suggestions for the Braille Wizard team?
Disclaimer:
Our articles may contain affiliate links. Please read our disclaimer on how we fund this site. As an Amazon Associate, we earn from qualifying purchases.