Amazon, Target Start Selling iPad
0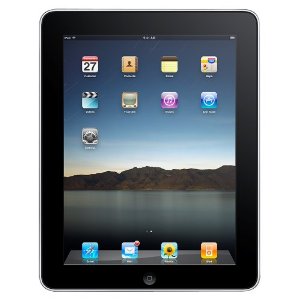 We have known for some time that Apple iPad was going to show up in Target stores. The news of Walmart aiming to sell iPad by the end of 2010 was not that surprising either. But few experts expected Amazon to sell Apple iPad. After all, the iPad is considered by many experts to be a competitor to Amazon's top gadget, Kindle. Amazon started selling iPads on October 3rd for as low as $499 but the prices quickly increased by as much as $70.

The above image was taken as this news broke out. The prices are slightly higher at this point, though Amazon itself seems to be out of stock when it comes to iPads.
Kindle and iPad fans like to go back and forth on which device they think is the better e-reader. Amazon Kindle does have the better screen whereas Apple iPad has a bright color screen and tons of apps for its users to take advantage of. Many experts have dubbed Apple iPad as a Kindle killer. That does not seem to be the case if we go by Citigroup's latest forecasts. According to Citigroup's Mark Mahaney, Amazon Kindle could sell up to 5M Kindle units by the end of 2010 and 8.4M units in 2011. Dedicated e-book readers are not going anywhere as long as Amazon and other players in this market innovate and compete hard with those shiny tablets.
Considering that Amazon will most likely release Kindle 4 and Kindle DX WiFi next year, there is no reason Amazon can't hit those numbers. The market does change quickly, but Amazon still seems very serious about dominating the e-reader market (something Sony failed to do when it had its chance).
Disclaimer:
Our articles may contain affiliate links. Please read our disclaimer on how we fund this site. As an Amazon Associate, we earn from qualifying purchases.