Kindle Fire HD Has a Locked Bootloader?
0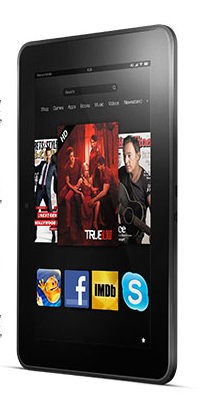 Plenty of people are excited about the new Kindles. The new tablet is much faster than its predecessor and has a better screen. It also runs Android 4.0, which is far superior to the old version of Android running on the original Kindle Fire. The bad news is Amazon seems to have locked the new Kindles. Having a locked bootloader does not make hacking the Kindle Fire HD impossible. At the same time, it does make the process a bit more complicated.
Amazon is exerting a lot of control over its Kindle Fire. Users are pretty limited as far as the hacks they can implement on their device. We have seen other Android tablets with locked bootloaders. Hackers have managed to get around their restrictions in the past. Let's hope the same applies to the Kindle Fire HD.
Disclaimer:
Our articles may contain affiliate links. Please read our disclaimer on how we fund this site. As an Amazon Associate, we earn from qualifying purchases.