iPad Mini Prices Leaked? $329 Starting Price?
0
The iPad mini is going to be announced on October 23rd. Most experts expect it to start shipping on November 2nd. We have already heard a ton of rumors about the device's specifications. The main question at this point is how much these mini iPads will go for. According to 9 to 5 Mac, the starting price could be as low as $329. That is still $130 more than what Amazon is asking for the cheapest Kindle Fire HD.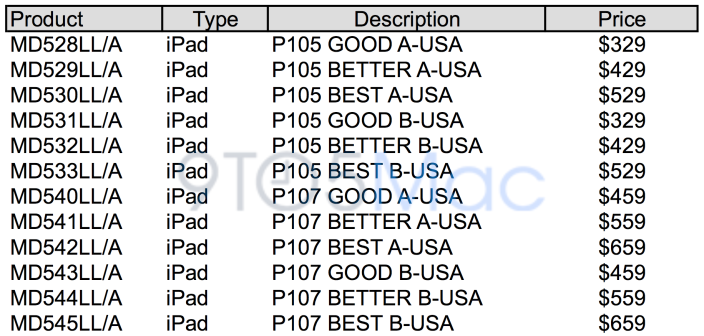 Since we are talking about rumors, this information could always turn out to be wrong. But the idea does make a lot of sense. Let's not forget that the cheapest iPod Touch is going for $299 these days. Apple will most certainly price its iPad mini above what it's asking for iPods. The cellular versions will go for $130 higher.
Apple may be getting  a bit more aggressive with its prices. But it won't be diluting its brand by introduces a dirt cheap tablet. The Apple brand is still a premium one. Tim Cook may have a slightly different plan for the company than the late Steve Jobs. But he will surely protect Apple's brand.
Is the iPad mini worth it at $329? If you are locked into iOS ecosystem and have already invested a ton of money in apps, then the answer is yes. Let's not forget that this model won't be an improvement over the iPad 3. Investing in a larger iPad might still be a much better idea if you don't mind its size.
Disclaimer:
Our articles may contain affiliate links. Please read our disclaimer on how we fund this site. As an Amazon Associate, we earn from qualifying purchases.