iPad 5 Cases Out Already?
0
The iPad 5 is going to make its debut later this year. We have already heard a lot of interesting rumors about the device. The iPad 5 is expected to borrow some design elements from the iPad mini. It will also have a faster processor and more compact design. Apple has not told us when the iPad 5 will make its debut. But Gumdrop and Hard Candy cases for the iPad 5 are already being promoted online.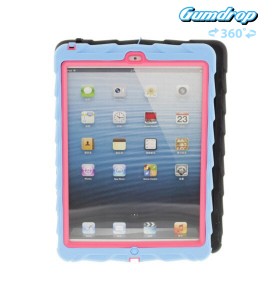 Most of these cases are rugged and impact-resistant. If you have tried the older cases by these case manufacturers in the past, you should know what to expect here. Gumdrop is even showing how its iPad 5 case stacks up against its iPad 4 version. This is not a new practice at all. We have seen case makers offer new products for unannounced iOS devices in the past. Could we see the iPad 5 at the WWDC? That is not likely but we would not be shocked if it did happen.