3 Awesome Flexible Reading Lights
0
Many new e-book readers and tablets will work fine in a dark room without the need for a light source. That can't be said for older or cheap e-readers though. These 3 flexible lights provide you with proper lighting, so you can read books / e-books anywhere:
Twist A Lite: it has 3 super bright white LEDs on each arm with their own on/off switch. You can bend its arms to any position or shape. Great for reading, hiking, and camping.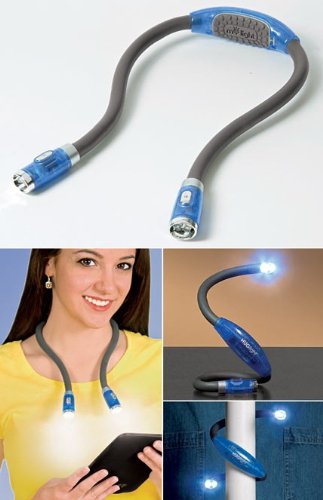 Huglight Flexible Portable Book Light: you can wear, wrap, and point the light anywhere. You can use any combination of the 4 LEDs.
LENBO Lamp Table Light: it lets you read books without disturbing people around you. You can work it in your bedroom or anywhere else for that matter.
If you have a Kindle Paperwhite or iPad, you don't need these reading lights. But for regular books, these lights could prove very useful.
Disclaimer:
Our articles may contain affiliate links. Please read our disclaimer on how we fund this site. As an Amazon Associate, we earn from qualifying purchases.