7 Essential Nexus 10 Accessories
0
The iPad has been the king of tablets for quite a while. But it is not without challengers. There are plenty of decent 10 inch Android tablets that happen to run Android. The Nexus 10 is one of those. It is a powerful Android tablet and is offered for a fairly affordable price. In order to protect your tablet and get more out of it, you are going to need some of these Nexus 10 accessories: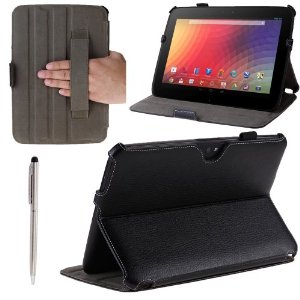 i-Blason Book Shell Case with Hand Strap: an affordable and quality Nexus 10 case with a built-in stand and hand strap.
Poetic KeyBook Removable Bluetooth Keyboard Case: a keyboard case for the Nexus 10. It puts your device to sleep and wakes it up too. It is available in multiple colors.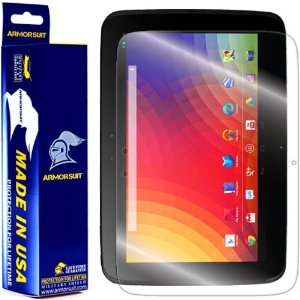 ArmorSuit MilitaryShield Screen Protector for Nexus 10: keeps your tablet's display safe from scratches, dust, and fingerprints.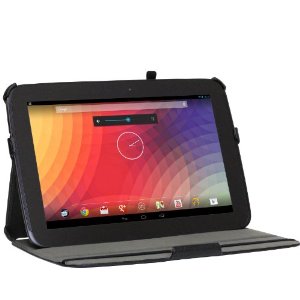 Blurex Ultra Slim Case: a slim case for the Nexus 10 that can serve as a multi-angle stand for your gadget. It offers built-in sleep / wake feature.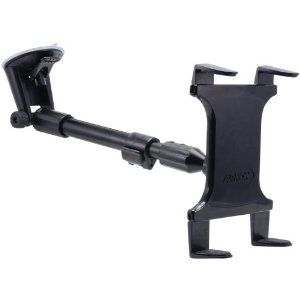 Arkon Tablet Windshield Mount: an adjustable tablet holder that works for any tablet in 7 to 12 inch range. It has a locking, telescopic mounting arm that extends 14.5″ to 18.5″.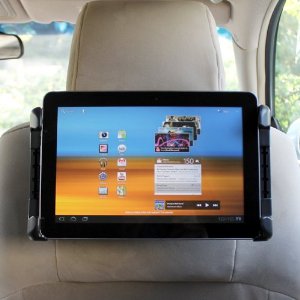 ikross Durable 360 Degree Headrest Mount Holder: a headrest mounting solution for your tablet. Its extra-firm padded arm absorbs vibration and will keep your device stable.
V7 Protective Sleeve for Nexus 10: protects your tablet from scratches and scuffs as you travel with it. It can absorb impacts well.
These Nexus 10 accessories keep your gadget safe and let you use it on the go painlessly. Most of them are very affordable which is always a plus.