2 Coursera Apps for iPad
2
We had the chance to cover some of the best online education sites here a couple of weeks ago. Coursera happens to be one of those. It gives you access to online courses for free. You don't necessarily have to watch its content on your desktop though. These 2 iPad apps allow you to view Coursera material on your tablet: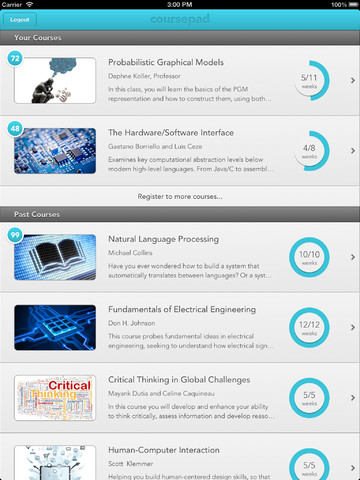 CoursePad: brings Coursera to your iPhone and iPad. You can play videos with subtitles, change video play rate, take notes, and access lectures through iTunes file sharing.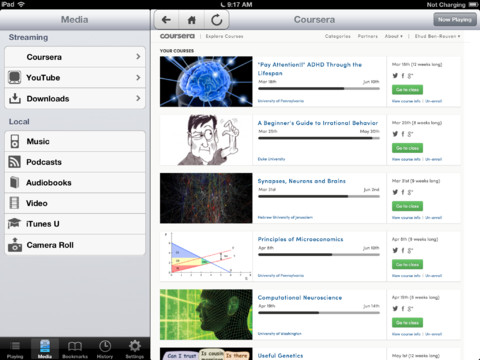 AudioMark: a player for courses, podcasts, lectures, talks, and audiobooks. It plays Coursera lectures with quiz, subtitles, and other features. The app does have some limitations though.
Coursera is not the only site with great free content for you to explore. But it does have enough to keep you busy for a while. The above Coursera iPad apps let you enjoy the content on your tablet wherever you are.
Disclaimer:
Our articles may contain affiliate links. Please read our disclaimer on how we fund this site. As an Amazon Associate, we earn from qualifying purchases.