B&N Takes Stance Against DOJ Lawsuit
0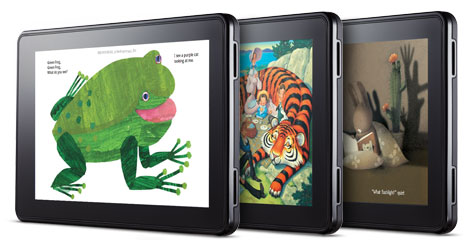 Apple is not a big fan of being sued by the government for price fixing in the e-book industry. Barnes & Noble does not seem to be happy either. The company has sent a letter to the Department of Justice to complain about its actions and the proposed settlement with 3 top publishers. The letter suggests that the moves by the DOJ "represents an unprecedented effort" to become a regulator in a market it does not understand.
In essence, the proposed settlement substitutes one alleged cartel for a new cartel on the industry, albeit one run by the [DOJ]
As B&N suggests, the proposed settlement could change the e-book industry drastically. The company is complaining that these actions are analogous to a cartel imposing a "detailed business model on publishers." The government control of the market is not something anyone would like to see. But collusion is not an acceptable practice for e-book consumers.
It is interesting to note that B&N was losing money before publishers enacted agency pricing. Amazon and its lower prices can be a killer for most companies. So the company's stance here is not that surprising. But has the agency model contributed to more innovation in this industry? That is not clear. Unfortunately for B&N, price fixing won't go unpunished. The death of the agency model could prove a great development for e-book consumers too. Let's see how the companies affected respond.
Disclaimer:
Our articles may contain affiliate links. Please read our disclaimer on how we fund this site. As an Amazon Associate, we earn from qualifying purchases.