Apple, Publishers Conspired Against Amazon?
0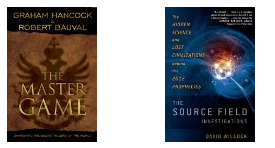 E-book consumers have been wondering for quite a while about the reason e-book prices are not dropping. Amazon had promised to keep e-book prices as low as possible but was forced to abandon some of its plans under pressure from large publishers. A new class action lawsuits against Apple and top publishers alleges that these companies conspired to nix Amazon's discount strategy for e-books. The lawsuit is filed in the US District Court for the Northern District of California by the Hagens Berman litigation group.
Fortunately for the publishers, they had a co-conspirator as terrified as they were over Amazon's popularity and pricing structure, and that was Apple … We intend to prove that Apple needed a way to neutralize Amazon's Kindle before its popularity could challenge the upcoming introduction of the iPad, a device Apple intended to compete as an e-reader,
explains Hagen Berman attorney Steve Berman. Most e-book shoppers are not too happy about the idea behind the agency model. It has led to higher prices for e-books which we all do not like to see. This is quite an explosive lawsuit that could have major ramifications in the e-book industry. It is not that uncommon for powerful companies to join hands in anti-competitive ways.
Winning this case won't be that easy. Apple and its co-defendants will go out of their way to defend their actions. We would love for Amazon to be able to offer its e-book under a certain price-point again. Will it happen? We will have to wait and see.