Amazon Releases Mobile App for Students
0
Those who have followed Amazon Kindle and Amazon's moves in this business know about the company's interest in the education segment of the e-book market. Amazon has tried and failed to grab the attention of students with Amazon Kindle DX. The company did have more success with its Kindle app for iPad. It has now launched an app that specifically targets students. Student for iPhone lets iPhone users scan barcodes to find savings on textbooks. Price scanning works for other types of products too.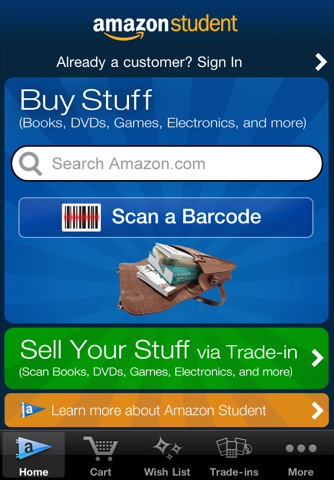 It does not take a genius to realize that college bookstores rip off students. We all don't want to pay more than we have to for our textbooks. With Student for iPhone, college goers can save a few bucks. At the end of the semester, they will have the option to sell their things back to Amazon. As a part of Amazon Student program, students will get 6 months of free Prime membership.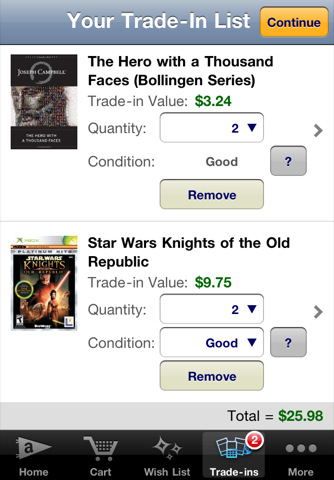 We have not had too much success with Amazon's trade-in program. But this app is a step forward for Amazon and has the potential to save students a few bucks on their textbook costs.