Amazon To Build Brick-and-Mortar Stores?
0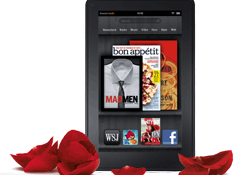 In the past couple of years, Amazon has gotten even more aggressive with its strategy to solidify its position in the tablet market. The latest rumor suggests that Amazon may be working on the idea of building brick-and-mortal boutiques to showcase its e-readers, tablets, and other products. Unnamed sources have told Google E-Reader that Amazon will be starting its brick-and-mortal journey with a retail store in Seattle.
This will be a pilot project. Amazon does not plan to bring stores to a place near you right away (unless you are in Seattle). These stores will focus on selling high margin and high-end items, including the Kindle e-readers and accessories for those. The company is expected to sell select print books through its store. It could also provide its customers a hub, through which they would be able to search through e-books.
Amazon may be selling all kinds of products online. But its main focus remains on digital products at this point. By building its own physical stores, Amazon will not only get around the internet taxation discussion, it will also put more pressure on Barnes & Noble and Apple (the former is already refusing to stock physical books from Amazon's publishing platform). If the rumor is correct, we should see the first of Amazon stores in 2012.
What's your take? Good move by Amazon?
Disclaimer:
Our articles may contain affiliate links. Please read our disclaimer on how we fund this site. As an Amazon Associate, we earn from qualifying purchases.