Amazon Kindle for iOS Gets Major Update
0
Not everyone owns a Kindle Fire or E-ink Kindle reader. Kindle for iOS and Android are popular among e-book lovers as well. Amazon has released an update for Kindle OS that adds a number of useful features to the app. The app is now fully optimized for the iPad to offer even more content real estate on Apple tablets. Kindle for iPad users get access to the large selection of magazines and newspapers available on Kindle Fire. A number of layout and formatting options are available for print replica text books.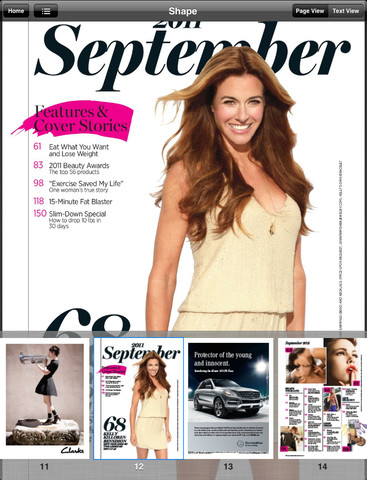 Kindle for iOS is now integrated with the Amazon Cloud service. Users can send documents to their Kindle using their Send-to-Kindle email address. The documents get archived in the cloud and can be downloaded on iOS and regular Kindle devices. Last but not the least, the Kindle PDF reader lets users to open PDFs from Mail or Safari.
The updated app is now available for download in the App Store. The app did crash on us a couple of times when browsing through it. The PDF reader is fast but the app seems less stable than before.
How's been your experience with the new Kindle App?