Amazon Coins: Amazon Introduces Its Own Virtual Currency
0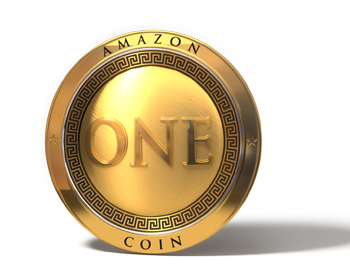 The idea of companies having their own virtual currencies is nothing new. Microsoft, Facebook, and a few other companies have already tried that idea. Amazon has joined the party by introducing Amazon Coins. It is a new virtual currency for the Kindle Fire. Considering that the Kindle platform is put together to encourage content consumption, the idea of Amazon Coins makes a lot sense.
Today we announced the upcoming launch of Amazon Coins, a new virtual currency for U.S. customers to purchase apps, games, and in-app items on Kindle Fire. When Amazon Coins launches in May, we will be giving out tens of millions of dollars worth of Coins to customers to spend on Kindle Fire apps, games, or in-app items. For customers, it's an easy way to spend money on Kindle Fire apps and games. They'll be able to purchase as they do now, but with the ability to choose to pay with a credit card or using Coins.For you [developers], it's another opportunity to drive traffic, downloads, and increased monetization. Plus, there's no integration required–you'll get paid the same 70% revenue share whether the customer chooses to use Coins or their own money.
Let's face it. Amazon Coins are going to give the Amazon Appstore and its developers a boost. Amazon is planning to give away millions of coins to boost its platform. By getting developers to provide support for Amazon Coins, the company is hoping to keep them committed for longer.
Amazon is not putting all its eggs in one basket though. It is going to continue offering traditional methods of payments just in case the idea does not pan out. We expect Amazon to push its Coins harder if the program is successful. The move could potentially boost the Appstore and content producers for Kindle. How successful this program will be is anybody's guess at this point.
Disclaimer:
Our articles may contain affiliate links. Please read our disclaimer on how we fund this site. As an Amazon Associate, we earn from qualifying purchases.