Readlists: Create eBooks from URLs
0
We have reviewed plenty of tools that let you create an e-book from blogs in the past. Readlists is another exciting service you can take advantage of to create your own e-books from your favorite articles. The idea behind the tool is very simple: just add the URL you want included in your e-book, provide title/description, and you are set.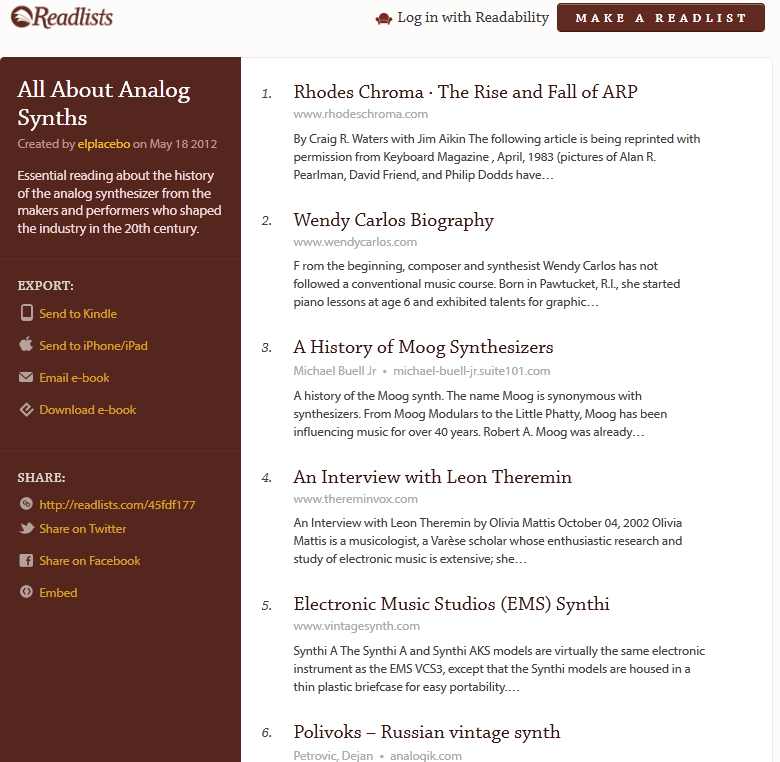 You can use this service to turn a series of articles, tips, recipes, and documents into an e-book. The e-books you create with this service are compatible with the Kindle, iPad, and iPhone. Ebooks can be exported in ePub format or sent directly to your Kindle. Users can also share their e-books on Twitter and Facebook (or embed it on their website).
The e-books you create with this service are pretty basic but readable. They are powered by Readability's Iris engine. Readlists picks out the relevant content and gets most distractions out of your way. The idea certainly has potential even though Readlists is far from perfect.
[via
Verge
]
Disclaimer:
Our articles may contain affiliate links. Please read our disclaimer on how we fund this site. As an Amazon Associate, we earn from qualifying purchases.