Microsoft's B&N Investment Makes E-reader Wars Exciting
0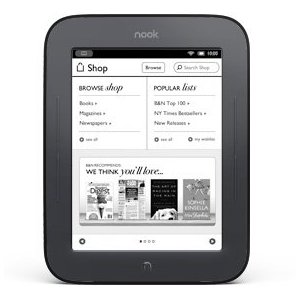 Microsoft's 300m investment in B&N could be a game changer in e-book reader wars. Microsoft really wants to compete against Apple and Amazon. So the move to invest in B&N does make sense. As TechCrunch reports, Microsoft is paying $180M in advance for Nook for Windows 8. This is a revenue sharing agreement. The move was a no-brainer for Barnes & Noble, considering that the company is under severe pressure to compete with the likes of Amazon in this space. The deal should allow B&N to invest even more in the NOOK platform.
The legal issues between these companies seems to have been resolved. Some experts are now suggesting that a Windows-based Barnes & Noble reader could be in the works. Of course, neither party has confirmed this. This move only intensifies the competition between Amazon and Microsoft. These companies are already competing in various spaces, including cloud computing.
It will be interesting to see how this deal will work out. Microsoft's operating systems may have lost a bit of momentum recently. But they are still reaching millions of homes (mainly through Windows of course). A tight integration of NOOK into Windows 8 could be a game changer for both companies if the new OS performs well. I am certainly interested to see whether a NOOK tablet with Windows 8 will pan out. But it's too early to tell at this point.