M-Edge Guardian: First Waterproof Kindle Case
0
by Cyrus
— 11 Jun, 2010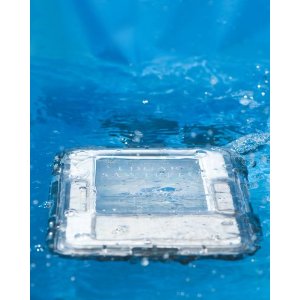 There are plenty of water resistant cases available for Amazon Kindle. Those of you who have spent some time with your Kindle on a beach have probably tried some of those. While those cases can handle minor liquid accidents, they are not designed to be used in a pool or in a bath tub. M-Edge Guardian is the first waterproof case for Kindle that enables Kindle owners to take their device closer to water. It can protect your device as long as you don't take it below 1 meter of water (wherever you are).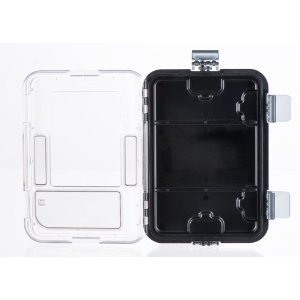 This hard plastic case clamps around your Kindle (has dual hinges and 4 closure latches) and keeps water and everything else out. M-Edge Guardian is designed to protect your device without taking away from your reading experience. You can still operate your device when it's inside the case. The anti-reflective film included with this case can make reading more convenient too. M-edge claims hand-free reading with this case but we have not tested that just yet.
M-Edge Guardian is not cheap by any means. It mainly works for those of you who plan to take your Kindle awfully close to water (e.g. your bath-tub). It does what it promises as long as you do not push your luck.
Disclaimer:
Our articles may contain affiliate links. Please read our disclaimer on how we fund this site. As an Amazon Associate, we earn from qualifying purchases.