Amazon Expanding the Kindle Team, B&N Bombs
0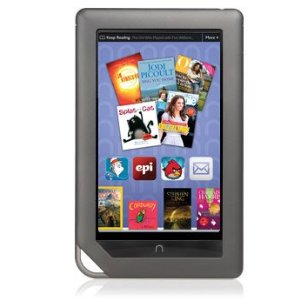 We have known for a few days that Barnes & Noble was not going to post great sales results for the holiday season. By posting disappointing NOOK sales, the company is headed towards an uncertain future. Revenue from the stores and BN.com are down by nearly 11% from the same period a year ago. NOOK sales fell short of the company's expectations as well.
Let's make no mistake. B&N NOOK e-readers and tablets are very decent. But the company has simply not managed to generate enough excitement for them as the iPad, Kindle Fire, and Nexus devices got more attention during the holiday season.
Nook device sales got off to a good start over the Black Friday period, but then fell short of expectations for the balance of holiday …. We are examining the root cause of the December shortfall in sales, and will adjust our strategies accordingly going forward,
said Barnes & Noble CEO William Lynch. B&N is going to have a very difficult time having success with the path it has put NOOKs on. It will be interesting to see where the company goes from here.
Speaking of e-reader makers, Amazon has not had a whole lot of trouble selling Kindles. The company seems to be expanding the Kindle team as well. As EE Times has reported, Lab126 has close to 250 job openings. The number of job openings is significant enough to make us wonder whether Amazon has grander plans for Lab126. Amazon is looking for plenty managers and engineers. This does suggest that Amazon could get even more aggressive in the tablet PC market. How much better can the Kindle family get? We will have to wait and see.
Disclaimer:
Our articles may contain affiliate links. Please read our disclaimer on how we fund this site. As an Amazon Associate, we earn from qualifying purchases.