Kobo eBooks for Android Updated
0
Dedicated e-readers are still in demand. But these days, more people rely on their smartphones and tablets to get their reading done on the go. Apps such as Kobo, Kindle, and iBooks give you the chance to keep up with your e-books across multiple handheld devices.
Speaking of Kobo, the software has received an update just recently. Kobo v4.1 comes with a revamped interface and more intuitive navigation. The home screen has a new design. Reading menu and page layout have been updated too. The user interface remains quite sleek.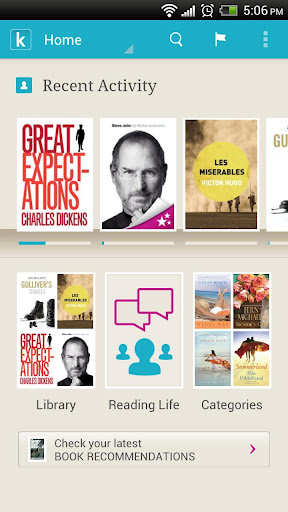 Kobo eBooks now offers better tablet support. It has a two page landscape view for tablets only. Users will now be able to rate their e-books as well. Kobo eBooks is available for download through the Google Play store.