Kindle Paperwhite Taken Apart, Nexus 7 32 GB Shipping on Octobre 24th?
0
The Kindle Paperwhite e-reader is Amazon's answers to e-readers with front-lit displays by its competitors. The device lets its users read their e-books in darker areas thanks to its lighting technology. It may seem simple on paper but these companies put a lot of work into manufacturing these tiny gadgets. PowerBookMedic.com has put together a video that shows what a Kindle Paperwhite looks like when taken apart.
You certainly do not want to play around with your Kindle Paperwhite this way. These devices may not be that hard to disassemble but putting them back together can take a bit of effort. Besides, things always tend to go wrong during the process.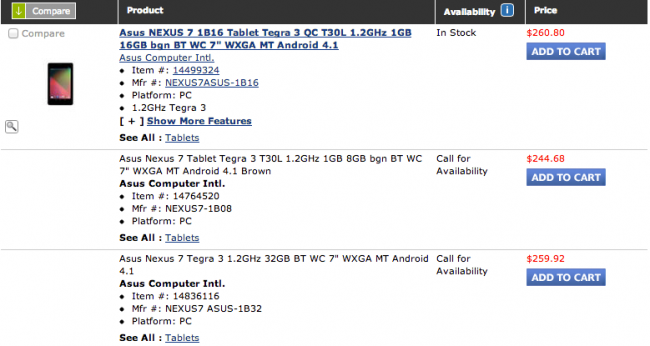 Speaking of new products, the Nexus 7 seems to be getting a 32 GB version soon. We have been hearing rumors that Google and ASUS are working on a 32 GB version of their tablet. More sources are now coming forward to suggest that the Nexus 7 32 GB product is in the works. Rumor has it that this model will be released on October 24th. It is not clear how much Google will charge for it though.
Disclaimer:
Our articles may contain affiliate links. Please read our disclaimer on how we fund this site. As an Amazon Associate, we earn from qualifying purchases.