Kindle Fire Dual Boot Concept Demonstrated
0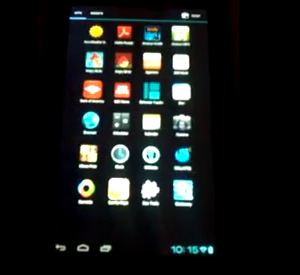 The Kindle Fire does have a pretty decent operating system on-board. Amazon has gone out of its way to make its flavor of Android consumer friendly. But what if you want to run multiple operating systems on your tablet? Amazon tablets do not have a whole lot of storage on-board but when partitioned correctly, you should be able to run two operating systems on it. The below video shows this is possible.
xda-developers forum member eldarerathis has modified the FireFireFire bootloader so it can be used to handle dual boot setups. Using this, you will be able to choose which operating system you want to play with on your Kindle (you get three options: normal boot, recovery, and alternate boot). The above video shows Kindle Fire booting CM9 and CM7.
This is one hack you want to install with caution. It only works if you partition your tablet the right way. It probably is a bit too much for Kindle Fire users who are not technical. Nevertheless, being able to run two Android versions on the Kindle Fire is a very exciting development.
Disclaimer:
Our articles may contain affiliate links. Please read our disclaimer on how we fund this site. As an Amazon Associate, we earn from qualifying purchases.