Is Apple iPad Too Distracting?
3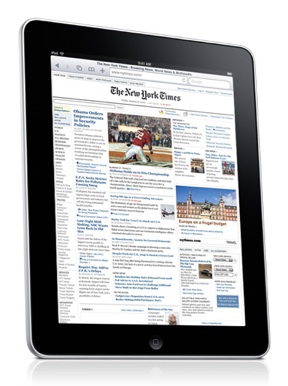 The iPad has generated a lot of buzz among e-book fans in the past week or so. Apple was always expected to introduce a device that could make the company competitive in multiple markets. Apple iPad does that and more. The device is expected to have monstrous sales numbers, and the fact that we all have to wait up to 60 days to get our hands on one can only build anticipation. Many e-book reader company may jump to discount the effect that the iPad will have on this industry. But let's face it. Apple can sell its products, and it can do it well. So it's no wonder that e-book reader manufacturers are worried. With its recent slide in shares prices, Amazon may have to up its game as well.
Many argue that the iPad is not really an e-book reader, and it doesn't offer features important to e-b00k junkies. Some mention that the device does not take advantage of E-ink technology and does not have a long battery life in comparison to Kindle or Nook. But those arguments don't cut it for me. For me, it all comes down to one thing: Apple iPad will be too distracting. If you don't believe me, just imagine how your life has changed after purchasing an iPhone. That's often the problem with devices that are capable of doing thousands of things.
There is no question that the majority of people don't read as often as they should. Reading is one of the best ways to keep your brain sharp and of course learn from time to time. It'd certainly be sad if our reading time was replaced with app time. The fact that Apple iPad will take advantage of thousands of iTunes apps should not be a knock on the device. But the device will give its users way too many options. Going by how long people spend on their iPhone doing everything but reading, it wouldn't surprise me if the iPad has the same effect.
The iPad is a wonderful device and can certainly be used to read books. In fact, I am sure many of those people who make the switch from Kindle or Nook to iPad will continue reading as often as before. The device may be cheaper than many experts thought it'd be, but it's just too distracting to act as my e-book reader. That's not to say that I won't be buying one. It just won't be replacing my Kindle. Not anytime soon anyway.
Your turn: what are your thoughts on the iPad as an e-book reader?
Disclaimer:
Our articles may contain affiliate links. Please read our disclaimer on how we fund this site. As an Amazon Associate, we earn from qualifying purchases.