eBook Search: Free e-Book Finder for iPhone and iPad
0
There is nothing wrong with paying for top e-books you want to read. But sometimes it is nice to have a way to get your hands on free e-books. Inkstone Software has put together an iPhone application that gives iOS device owners the chance to gain access to a large supply of free e-books. These e-books can be opened in top e-reader apps such as Kindle, NOOK, and iBooks in just a couple of taps.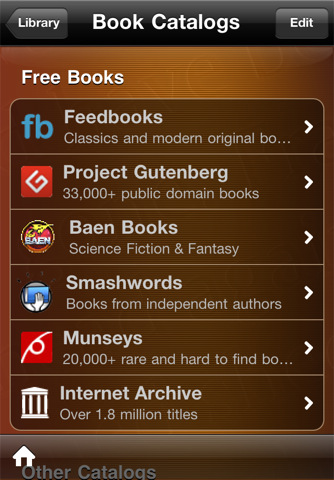 Many e-reader owners spend a ton of money on ebooks each and every year. What some of these folks don't realize is that a huge number of free e-books are available to them to read. They just have to look for them. eBook Search simplifies the process:
What most owners of eBook reader apps don't realize is there are huge libraries of free books out there. From timeless classics, to up and coming indie writers, and fan fiction – there is something for everyone … But these libraries weren't easy to access on your iPhone or iPad. That's why we developed eBook Search,
explains Inkstone CEO Patrick Thompson. Inkstone Software is also behind QuickReader, a powerful speed reading app. With its latest app, you won't have to spend a whole lot of time searching for free e-books that just work in your e-reader apps.
Disclaimer:
Our articles may contain affiliate links. Please read our disclaimer on how we fund this site. As an Amazon Associate, we earn from qualifying purchases.