Pixel Qi Has a 2048×1536 Resolution Display To Match The iPad's
0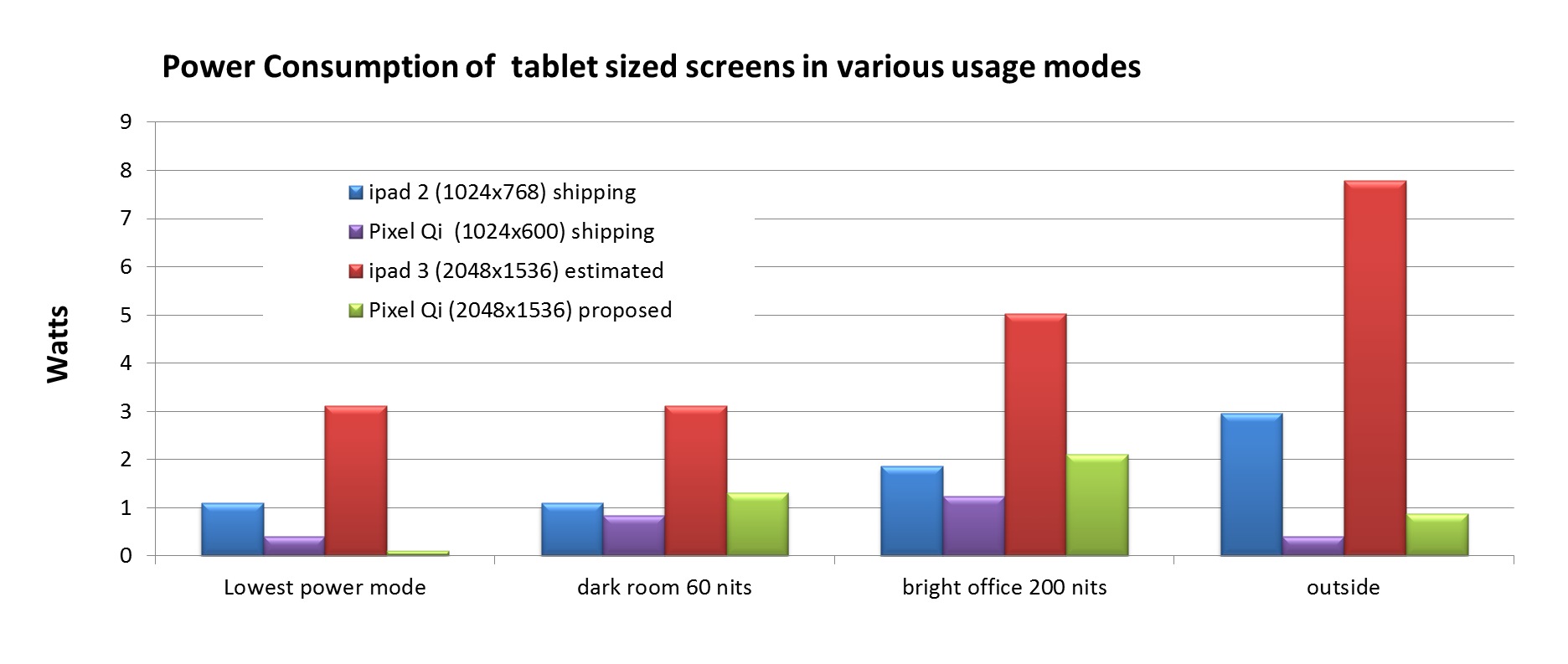 Remember Pixel Qi? We have already covered how you can add Pixel Qi displays to your netbook. It makes it possible to use your laptop under direct sunlight. The company is now setting its sight on the iPad. In fact, it claims to have a 2048 * 1536 resolution display that would work under direct sunlight:
We have a new architecture that matches the resolution of the ipad3 screen, and its full image quality including matching or exceeding contrast, color saturation, the viewing angle and so forth with massive power savings. We even added a very low power mode that runs at a full 100X power reduction from the peak power consumed by the iPad3 screen.
explained Mary Lou Jepsen on Pixel Qi's blog. So you will not only be able to use devices with these screens during the day, you won't have to worry too much about running out of battery quickly on your Pixel Qi based device.
The company is looking for partners to get these new displays into production. It will be interesting to see how Pixel Qi goes about reducing its displays' costs at this point. The technology is exciting but as long as people can afford to use it.
[via
Dvice
]
Disclaimer:
Our articles may contain affiliate links. Please read our disclaimer on how we fund this site. As an Amazon Associate, we earn from qualifying purchases.