Don't Buy a Kindle, Amazon To Announce New Kindles on Sept. 6th
0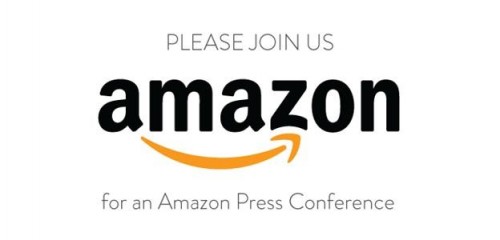 Planning to buy a new Kindle? You may want to wait a couple of weeks to see what Amazon has in store for all of us. The company has announced a press event for September 6th. It has not said what the event will be about. But it does not take a genius to realize what Amazon's plans are here. We have heard about the new Kindle Fire and the 10 inch version being in the works for months.
The timing is arguably not the greatest for Amazon. Apple is going to announce the new iPhone on September 12th and that device is going to get all the attention in the tech world for a few weeks. There is also a new rumor that suggests the iPad mini will be announced in October. Amazon is most likely going to announce a new 7 inch  tablet as well as a 10 inch Kindle Fire. The Firedock Kindle dock might be announced at the same time. Will these generate enough momentum for Amazon? We will have to wait and see.
Disclaimer:
Our articles may contain affiliate links. Please read our disclaimer on how we fund this site. As an Amazon Associate, we earn from qualifying purchases.